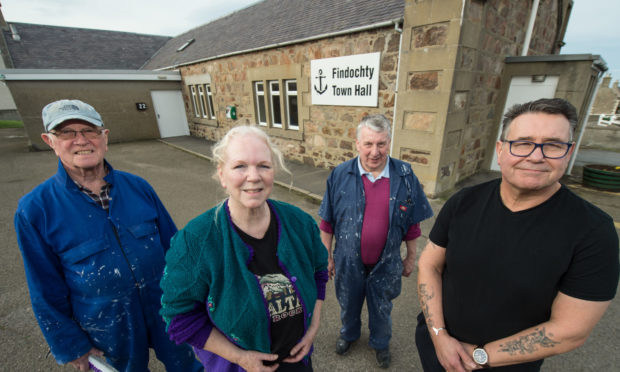 Campaigners in a Moray village have submitted a bid to take over the ownership of a venue they saved from closure nearly two years ago.
Findochty Town Hall was at risk of being shut in 2018 as part of  a round of council budget cuts that targeted similar buildings across the region.
After locals stepped-up to keep the doors open, however, the venue is a vibrant attraction, with a weekly pop-up cafe on Thursday attracting people from far and wide – including some who walk the three miles from Buckie.
And the group running the hall has now submitted a bid to Moray Council to take over the ownership of it, after initially signing a lease in July 2018.
Secretary Pamela Ross said the venue is now busier than ever, with savings also found to reduce costs.
She said: "It was losing money hand-over-fist when it was under Moray Council's  control. We've still got more to do but it is in a better place now.
"The first thing we did was change all the energy tariffs because they were totally wrong for what we wanted to do. We've also put in more efficient lighting and a new boiler.
"When we started out, we asked people what they wanted and a pop-up cafe was top of their list.
"We chose Thursday's, so it didn't clash with other groups, and it has been very popular, with up to 60 or 70 people joining us sometimes."
Since taking over the building, the Findochty Town Hall charity has also refurbished the interior, following years of neglect.
Funding has been secured from the Gordon and Ena Baxter Foundation to cover the cost of new tables and chairs.
A membership scheme has been supported by more than 100 people, while the hall committee has also run crafting sessions during the winter months.
Meanwhile, pupils from the village primary school have visited to learn new skills, including knitting and crocheting.
Findochty Town Hall has submitted an application to Moray Council to assume ownership of the building for no cost.
A consultation being run by the local authority about the proposal is currently will run until April 24.
Once complete, councillors will decide whether to approve the request when committee meetings resume following the coronavirus outbreak.