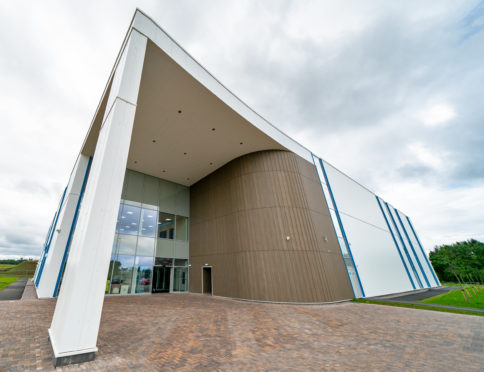 Staff who faced redundancy at a north-east leisure centre have been given a reprieve.
The Moray Sport Centre closed temporarily due to the coronavirus outbreak on March 20 with all services being suspended.
The Elgin-based complex initially expected to make all 30 employees redundant while the nationwide lockdown is in force.
However, the centre has now confirmed that the staff have instead been furloughed after the UK Government made available money for firms and charities to cover 80% of staff wages.
Meanwhile, some employees from the centre have also been helping to keep the community active by sharing exercise routines on social media.
Kathryn Evans chief executive of operators Moray Sports Foundation, said: "The closure is temporary. The unpredictability of Covid-19 means that we do not know when the centre will reopen.
"The government support for charities has meant that the team is now furloughed, rather than facing redundancy, and will be ready to re-open the centre as soon as we are permitted.
"All our decisions will be informed by updates from the government. We will react quickly to any changes and notify people at the earliest opportunity of when we will be able to resume our full services."
Moray Sports Centre has confirmed that membership fees will not be taken during the closure period.
Moray Council's own leisure facilities and Moray Leisure Centre have also been temporarily shut.