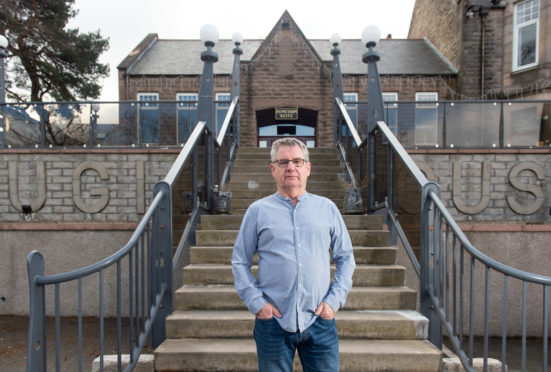 A hotel owner in Moray has opened up his rooms for NHS staff and care home workers helping to fight coronavirus to use during the lockdown.
The Ugie House Hotel in Keith has been closed to visitors for two weeks due to the effects of the outbreak.
However, instead of leaving the accommodation empty, owners Robbie and Mhorag Martin have opened up the 10 rooms and kitchen for emergency workers.
One Glasgow-based NHS worker, who has family in the area, has already been staying at the hotel for several days while she works locally.
Mr Martin said treatment he received at Dr Gray's Hospital in Elgin while he recovered from a stroke about a month ago had motivated him to make the gesture.
He said: "The care I received was really tremendous and when all this came about with the virus I just thought it would be a way to give back a bit, just to help out.
"It might come to the point that extra staff have to come here and they're looking for extra room.
"As soon as we closed the rooms down I got in touch with the Keith hospital to let them know we had the space.
"It's really for all NHS staff and care home workers though who are here temporarily or who don't want to risk taking the virus home."