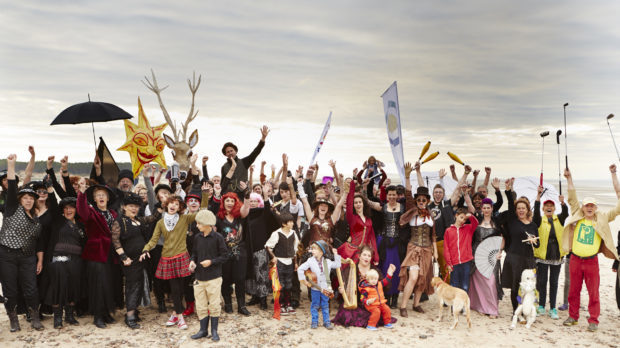 Organisers of an arts extravaganza in Moray have said its programme of events will have to be scaled back – but have insisted it is still scheduled to go ahead.
The fourth biennial Findhorn Bay Festival is due to be held in September with dozens of events to be held with events across the region.
More than 10,000 people attended events and exhibitions the last time it was held in 2018 with people travelling from across the country.
Organisers have said they are "closely monitoring" the coronavirus guidance and still hope to hold a scaled-back festival later in the year.
A spokesman said: "The vast programme and spectacular new events we had been working on for over two years cannot be realised in the way we had imagined.
"We don't know quite yet what events and activities will now look like, but through conversation with artists, partners and funders we are adapting ideas and creating new routes of how we can bring a 'festival' to you later this year.
"We are taking each day as it comes with the best interests of our team, artists, local community and audiences at heart."
Meanwhile, Ullapool's An Talla Solais Gallery has been running Dolphin arts project for the past three years to support those living with dementia, their families and friends.
Before the crisis, the project held weekly meetings and visited care homes, gathering a loyal and growing following in the community.
An Talla Solais chairman Peter Haring said the team wanted to find a way of carrying on in spite of lockdown.
He said: "Clients need something they can depend on, so we've set it up remotely with things they can do at home.
"We distributed materials and started last week on the theme of 'paperchain', cutting out linked dolls from paper and decorating them."
Friendly Fest in Keith, originally due to be held on May 2 at the town's Kynoch Park football ground, has been moved to September 12.