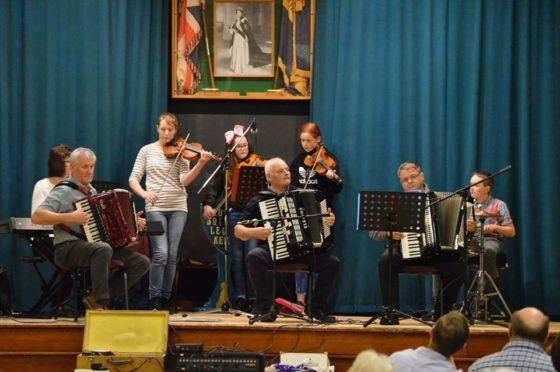 The North East Accordion and Fiddle Club's April meeting has beaten the coronavirus lockdown thanks to the power of the internet and with a little helping hand from community radio.
The club usually meets on the first Tuesday of each month, with gatherings bringing a mixture of members up on stage to perform sets, followed by a visiting guest artist.
Amidst the lockdown, the club has invited members to record music at home, with commentary then added by stalwarts James Wiseman and Callum Stuart.
There is also a telephone interview and music from guest artist Nicol McLaren.
The recordings have been mixed by the team at Keith Community Radio and will be broadcast on air tomorrow, between 7pm and 9pm.
The broadcast will then be repeated on Wednesday at 11am in the KCR catchup on 107.7 FM and on the website.
A North East Accordion and Fiddle Club committee spokesperson said: "These are the times when community radio comes into its own and shows its real value."