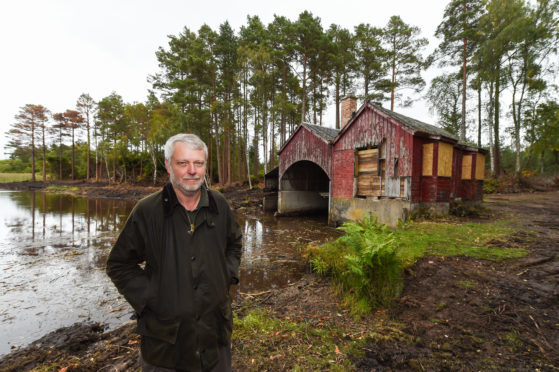 The revitalisation of a forgotten beauty spot will help environmental campaigners in Moray introduce schoolchildren to nature.
Loch of Blairs near Forres was a trout fishery on the Altyre Estate until it fell into disrepair after closing about 15 years ago.
Volunteers have already begun the transformation of the secluded woodland location by hauling out mounds of weeds.
Work to restore the abandoned boat shed was completed in February, with a project to install an electricity connection just hours from completion before the coronavirus lockdown.
Now plans have been lodged with Moray Council to tear down a derelict 19th Century pony stable and replace it with a similar but far more modern and usable structure.
The members of the Friends of Blairs Loch charity hope to use the new building as a classroom capable of accommodating up to 40 local school pupils for nature excursions to reduce the time they spend travelling to locations for outdoor studies.
Trustee Brian Higgs had hoped children could have been visiting the facility as early as the autumn but said the current lockdown now makes that target unrealistic.
He said: "There has been a tremendous amount of work undertaken recently. The old boathouse is almost unrecognisable from a year ago.
"We finished quite a large refurbishment of it in February and were due to get electricity connected to it on the day the lockdown was unannounced, before everything was cancelled.
"The final phase will be the replacement of the stable. We carried out a survey on it and unfortunately it's beyond economic repair, so we will replace it with a similar building."
Funding pledges have already been secured to cover the cost of the build, with £30,000 granted from the Scottish Landfill Fund and £20,000 from the community fund of the nearby Berry Burn wind farm.
A £10,000 grant was also secured from the Gordon and Ena Baxter Foundation to kick-start the refurbishment of the boat shed, with a kitchen now installed following a donation by Howdens.
Before restoration work began at the site, the boathouse and stable had become a target for vandals, with graffiti daubed on every surface inside.
Mr Higgs added: "This effort is being driven by volunteers. A lot of hard work has been put in to get it this far."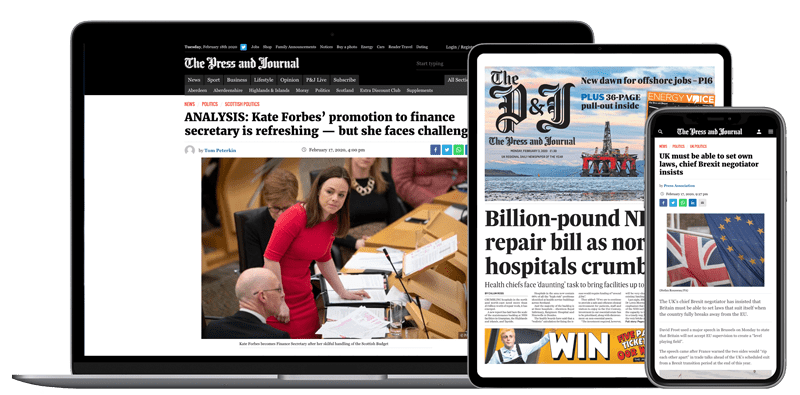 Help support quality local journalism … become a digital subscriber to The Press and Journal
For as little as £5.99 a month you can access all of our content, including Premium articles.
Subscribe