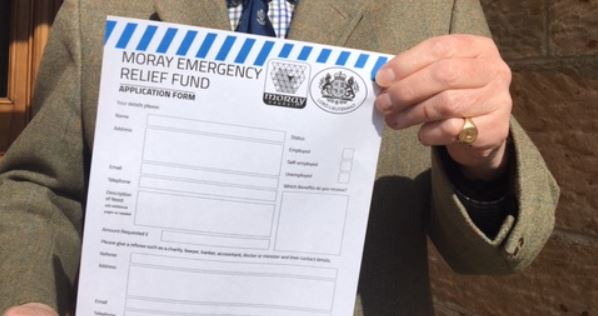 A "last resort" fund has been established in the north-east to help those who cannot secure enough public sector support to get them through the coronavirus lockdown.
The UK and Scottish governments, as well as councils, have set up a variety of relief measures to provide aid to those affected.
However, concerns persist that some who are suffering severe hardship are still slipping through the cracks.
Now the lord lieutenants of Banffshire and Moray, Andrew Simpson and Major General Seymour Monro, have launched the Moray Emergency Relief Fund to support those still requiring help.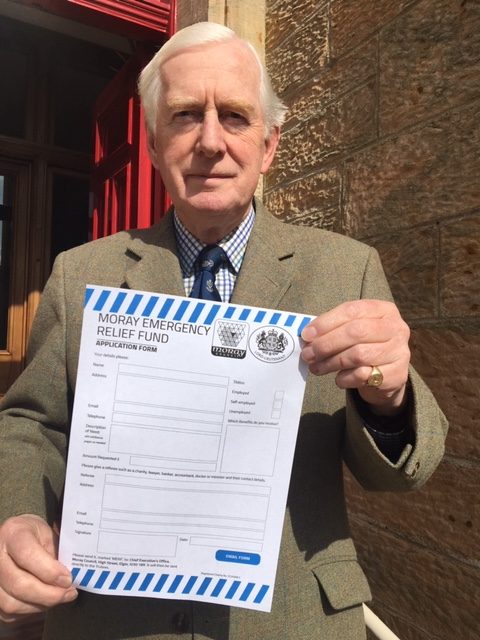 The charity pot will be supported by donations from individuals, businesses and organisations.
The lord lieutenants, Moray Council's convener Shona Morrrison and chief executive Roddy Burns, as well as businessmen Sandy Adam, Charles Milne, Bill Robertson and Jim Walker, have been appointed alongside other trustees to consider applications.
Maj Gen Monro said: "The fund will complement the efforts of the governments, Moray Council and charities working in the area."
Mr Simpson added: "The fund is a designed for those who have a particular problem facing them during this pandemic for which they can find no solution.
"It is a safety net of last resort that we feel has to be there in the unique circumstances we find ourselves in."
Application forms will be available to download on the Moray Council website and should be posted to The Chief Executive's Office, Moray Council, High Street, Elgin, IV30 6BE.
Details on how to donate to the fund by bank transfer or by cheque will also be on the council website.