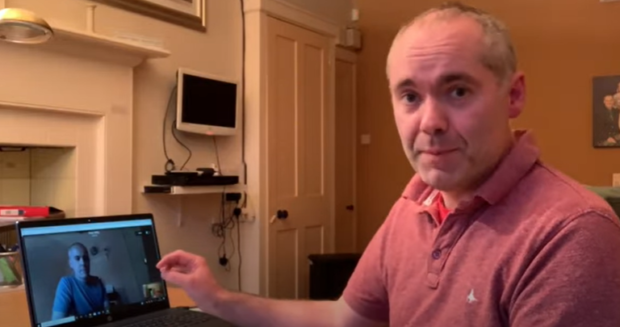 Doctors in Moray have told patients that virtual appointments are vital to ensuring face-to-face consultations can continue during the coronavirus lockdown.
Masks, gloves and aprons currently need to be worn by GPs for consultations at health practices to minimise the risk to staff and patients.
Now Dr Peter Kelly, who is based at the Varis Medical Practice in Forres, and his brother Dr Derek Kelly, from Linkwood Medical in Elgin, have explained the benefits of virtual appointments.
NHS Grampian's "attend anywhere" service is currently being used across the region to ensure appointments can continue by using computers and smart phones from home.
Dr Peter Kelly said: "It is very important we minimise that risk but face-to-face consulting is at the heart of what we do in general practice.
"Having that doctor-patient relationship, for me to be able to see you and to be able to see how you are doing, is vitally important.
"That's why while we have phone consultations it is important to offer you video consultations so we can continue with that face to face contact."