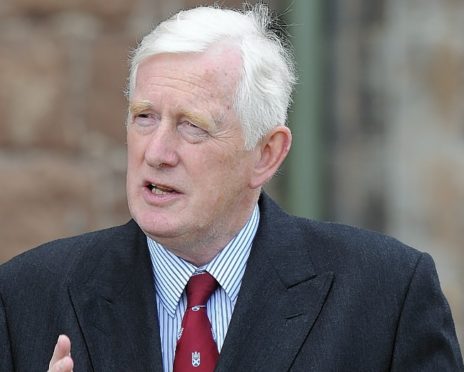 An emergency fund established to support Moray residents during the coronavirus pandemic has raised more than £50,000 from donations in less than two weeks.
The cash reserve was established by the lord lieutenants of Moray, Major General Seymour Monro, and Banffshire, Andrew Simpson, to help those falling through the cracks of government aid.
The response to the call for donations for the Moray Emergency Relief Fund has been hailed as "absolutely fantastic" by the trustees.
However, just nine applications have been made to the fund, with less than £1,000 handed out so far.
Maj Gen Monro said the system was working, with requests for aid reviewed and approved and with cash in bank accounts within 36 hours in all cases so far.
He said: "It's mainly been single-parent families so far. The parents has lost their job and they've got this gap before Universal Credit kicks in.
"We've also had people who had just recently started a job and that job has now folded and they're not able to get access to benefits while trying to look after their family.
"The amount of donations shows how amazingly generous the people of Moray are.
"We just want to make sure the money gets to where it is needed most."
The two lord lieutenants are both trustees of the fund, alongside Moray Council's convener Shona Morrison and chief executive Roddy Burns, as well as local businessmen Sandy Adam, Charles Milne, Bill Robertson and Jim Walker.
Application forms are available on the Moray Council website or to find out more e-mail gsj@spyniekirkhouse.co.uk