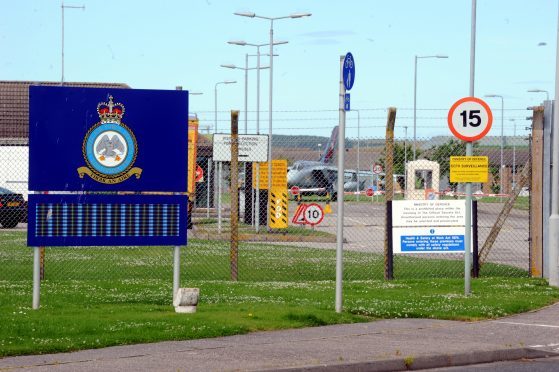 Fresh calls have been made for the Ministry of Defence to suspend construction work in Moray amid fears about contractors travelling to the region for the jobs.
Vans from as far as Hampshire, Leicester and the Midlands have been spotted in Lossiemouth in recent weeks for projects associated with the RAF base.
The MoD has stressed that only "essential defence projects" are currently being done after cancelling maintenance work on homes following complaints.
However, local representatives remain concerned about the possibility of maintenance crews potentially bringing coronavirus with them from other parts of the country.
Moray MSP Richard Lochhead said: "RAF Lossiemouth needs to be a good neighbour in the community's hour of need and I feel that the call for a halt to vans full of workers travelling back and forth from places like Leicester should be heeded.
"Either the projects can be suspended for a few weeks and if this can't be done then the workers housed behind the wire on the base provided they are protected with social distancing measures in place."
Work being done at the base currently includes a £75million contract to resurface the runways ahead of the arrival of the new fleet of P-8 Poseidon planes later this year.
Mike Mulholland, chairman of Lossiemouth Community Council, believes the project could be temporarily suspended.
He said: "The Typhoons are still able to fly here and the Poseidons are able to fly from Kinloss at the moment – so I don't see why work couldn't stop for a short period.
"You see big queues of vans parked up outside the hotels at night. It's a serious situation for the UK Government to be saying 'stay at home' but yet the same government is sending work crews all over the country."
Last week a letter from Armed Forces Minister James Heappey explained "essential defence projects" were exempt from the suspension of other works – adding that social distancing measures were in force.
In a letter to Mr Lochhead, the MoD confirmed the possibility of accommodating contractors on the base would be investigated.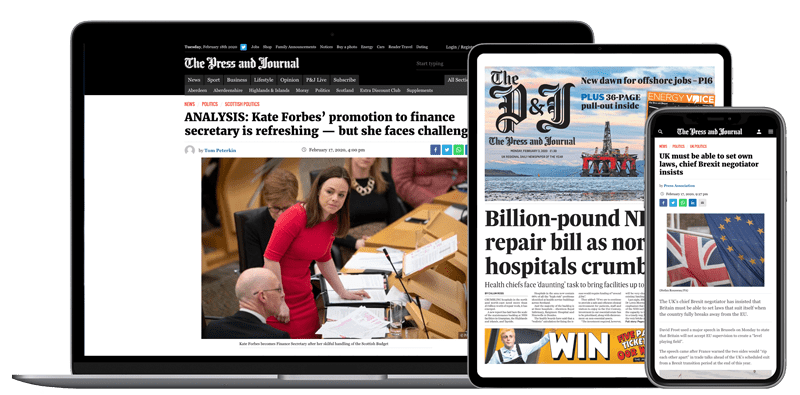 Help support quality local journalism … become a digital subscriber to The Press and Journal
For as little as £5.99 a month you can access all of our content, including Premium articles.
Subscribe