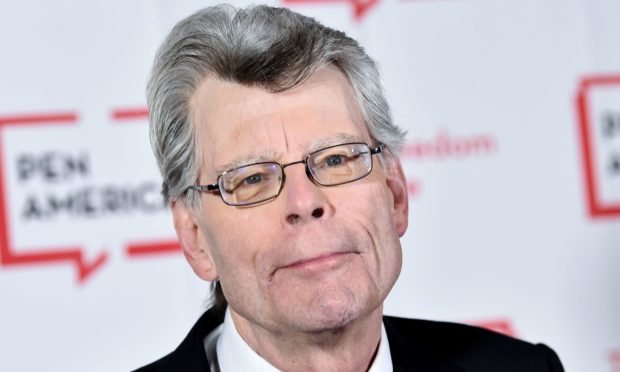 Fans of a Highland League football club have been left delighted – but mystified – by the side being mentioned in legendary horror writer Stephen King's latest book.
The mind behind such famous works as Carrie, The Shining and It has name-checked Buckie Thistle in his latest release, If It Bleeds.
The story tells of a bomb threat at the Albert Macready Middle School, and the Moray side is mentioned by a pupil there.
It is explained that children at the fictional school have a society which exchanges messages and gifts with a partner school in Scotland.
Mr King depicts an unlikely scenario where the American youngsters cheer on the 2016-17 Highland League champions from afar.
A character describes how, as part of the exchange scheme, Scottish youngsters root for the Pittsburgh Pirates baseball side and "our kids for the Buckie Thistle Football Club".
The character adds that the US children watch games beamed from Victoria Park via the internet.
Stephen King told the Press and Journal: "I looked at a number of football clubs while doing my research for an exchange program, and Buckie Thistle was my choice because the name is so colourful."
He also said that he had received a invitation from the Highland League club to visit Victoria Park at some point.
The Jags' director of football, Graeme Tallis was bemused by the unlikely distinction but said it was "great to have positivity among all the doom and gloom".
He added: "It is a massive deal for the Highland League and it is great to be mentioned in the book.
"We are really surprised about it.
"We have been contacted by a lot of our supporters about it."