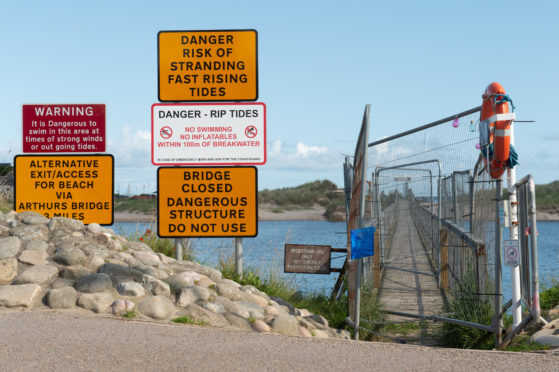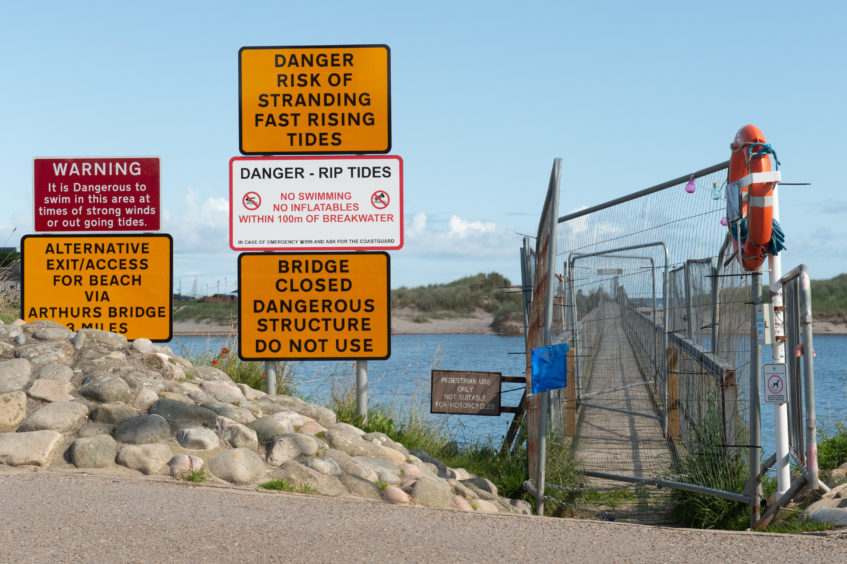 Moray Council has shelved plans to partially dismantle a popular footbridge closed on safety grounds – but have warned it will press ahead if vandals continue to ignore warnings.
The crossing to Lossiemouth's East Beach was shut in July last year after part of its structure buckled due to the strain of so many sun-seekers.
However, despite several warnings pedestrians have continued to circumvent safety barriers blocking the walkway, with some using equipment to break through.
Moray Council had announced its intention to take out a section of the bridge to remove the temptation to walk across.
Now the authority has reversed the decision and instead committed to installing stronger barriers after receiving a letter from community representatives asking for it to be saved.
The council has warned it will press ahead with removing part of the structure if people continue to ignore safety warnings.
Council leader Graham Leadbitter said: "We understand the iconic status of this footbridge to the town, and have looked at an alternative way forward with council officers.
"We are supportive of action that will see stronger barriers installed but we also cannot continue sending staff to repair damage and replace safety equipment.
"This really is a last chance. If the barriers are vandalised again or people access the bridge in other ways we will have to take the more drastic action of removing a span."
It is hoped that a new bridge will be built for next year's summer season through a Scottish Government-funded project.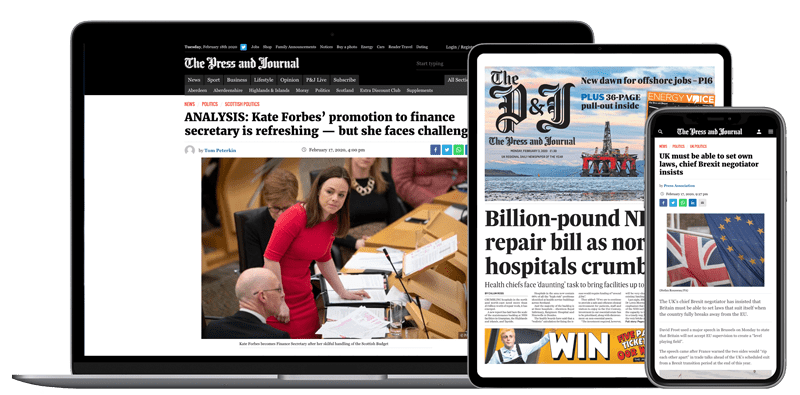 Help support quality local journalism … become a digital subscriber to The Press and Journal
For as little as £5.99 a month you can access all of our content, including Premium articles.
Subscribe