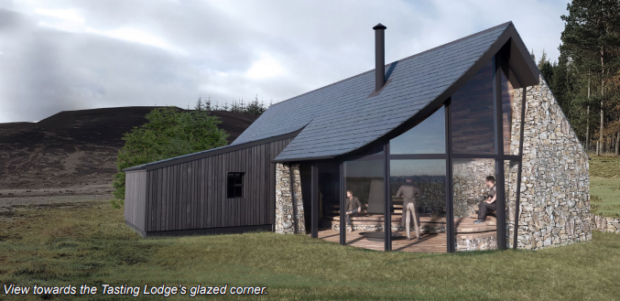 A whisky giant has forged new plans to create a "tasting lodge" in the Moray countryside, after a previous application drew the ire of locals.
Chivas Brothers wanted to build the attraction near Glenlivet distillery last summer, saying it would attract 48 visitors a day keen to sample snifters in the idyllic surroundings of the north Cairngorms.
Bosses envisaged the lodge to be used by groups of up to 12 at a time, while housing up to six people wishing to stay overnight for a traditional "bothy experience".
The development was to be built on the site of the now-demolished original Glenlivet Distillery.
But Chivas Brothers was forced into surrender when the plans attracted objections from residents who feared it could impact upon another of the rural region's tourism draws – the unspoiled night sky.
With hills blotting out artificial light and allowing the stars to stand out amid the darkness, the villages of Tomintoul and Glenlivet were recognised by the Arizona-based International Dark Sky Association for their stunning nighttime views in 2018.
In a letter of objection, one neighbour wrote: "Part of the attraction of this area of Glenlivet relates to the Dark Sky initiative… How is this proposal compatible?"
Another said the development would "blight" the region's reputation for offering clear views of the night sky, and the Cairngorms National Park Authority called it in last August.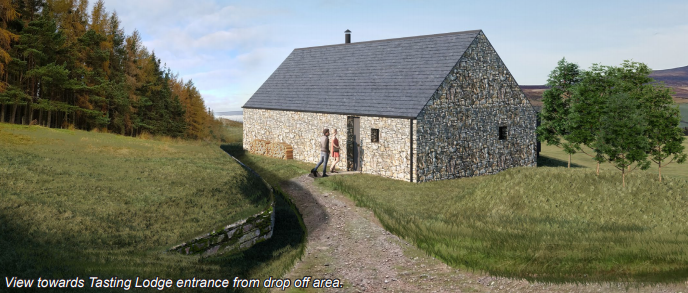 Chivas Brothers withdrew the application in October, but has now revived the idea – in the hope that relocating the lodge to a more sheltered spot nearby will allay some concerns.
Planning documents state: "An earlier application was submitted in a different location. This application raised extensive comments relating to the Dark Skies Park.
"The current application has been amended to address the issues raised.
"The new proposals have minimised windows facing towards the official dark skies viewpoint and the proposed lighting specification has been specifically tailored to prevent light pollution.
"The proposals also include an enclosed dark skies viewpoint which will shield lights from the adjacent public road."
The firm has also vowed to make the lodge available to the "Dark Sky community" up to four times a year for talks and viewings.
Under the revised scheme, visiting groups will be restricted to 10 people and overnight use has been ruled out.