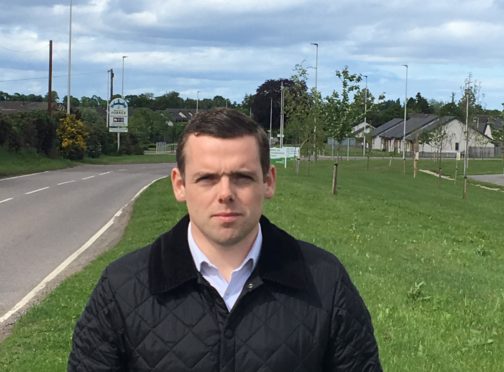 A Moray woman has voiced "major concerns" after a blunder led to her seriously ill 86-year old father receiving a letter telling him he doesn't need to shield.
The elderly man has lymphoma, diabetes and other health issues.
His daughter, who does not want to be identified, believes it is a "fundamental problem" that the Scottish Government letter says that her dad can go outside despite being in one of six categories deemed to be high risk to the virus.
Her father was originally sent a shielding letter then was told that he didn't need to be shielding.
Shielding means the person should not leave their home and minimise all non-essential contact with other members of their household.
Those shielding have access to priority lists for supermarket deliveries and prescription deliveries.
The man's daughter said she believes the government need to address the mixed messaging during the lockdown.
She said: " It is shocking that they think it is ok for my dad with the amount of illnesses he has doesn't need to shield any more.
"He also has a low immune system and is prone to chest infections, he has glaucoma, type one diabetes and the blood cancer lymphoma.
"He is also in his eighties so for me and his carers he is in the highly vulnerable age group."
She hopes that opening up to the Press and Journal can make more people in the region be more aware during the ongoing pandemic.
She added: "I want to make people aware of it because there has been complacence here because we have had a really low number of cases up here.
"My dad has a lot of friends and I don't know how many may think they can go wandering around the shops due to these letters."
MP Douglas Ross, who received a copy of the letter, urged the government to address problems with shielding letters and instil some confidence back into the system.
He previously raised his concerns about the system with Deputy First Minister John Swinney.
Mr Ross said: " Now it seems the whole process has been beset with problems as we discover that some of those who were told to shield weeks ago were sent these letters in error.
"If there are errors with people being wrongly told to shield, are there others who should have been shielding but weren't informed?
"How many people have been sent this incorrect information and how was
this able to happen in the first place?
"We are dealing with the most vulnerable people in our communities and they have been let down by the Scottish Government.
He added: "I find this whole issue extremely concerning and I know the families who have contacted me about this matter are worried sick about their relatives who received these letters."
A Scottish Government spokesman said: "When NHS Grampian searched their records to identify those who should shield, they applied search criteria which were too wide.
"This resulted in around 3,300 people living in the Grampian region being incorrectly advised that they were at highest clinical risk from Covid-19.
"When the error came to light, NHS Grampian searched its records again to make sure that these people were not at highest risk.
"We deeply regret the distress caused by this mistake.
" A letter of apology has been sent on behalf of the Chief Medical Officer to the people affected and we have ensured that services being provided are maintained until patients can make alternative arrangements."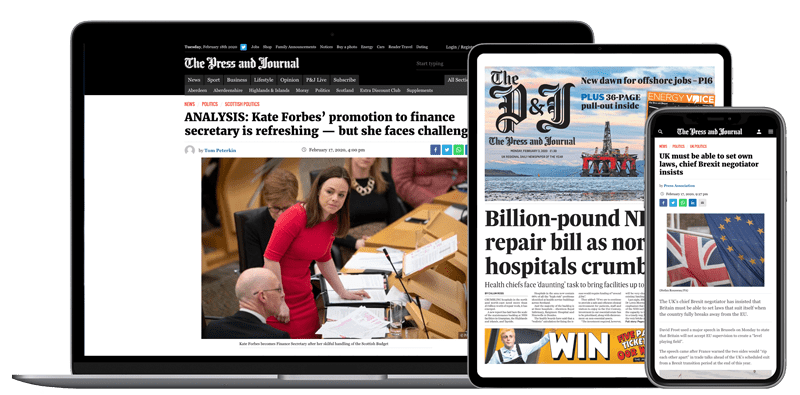 Help support quality local journalism … become a digital subscriber to The Press and Journal
For as little as £5.99 a month you can access all of our content, including Premium articles.
Subscribe