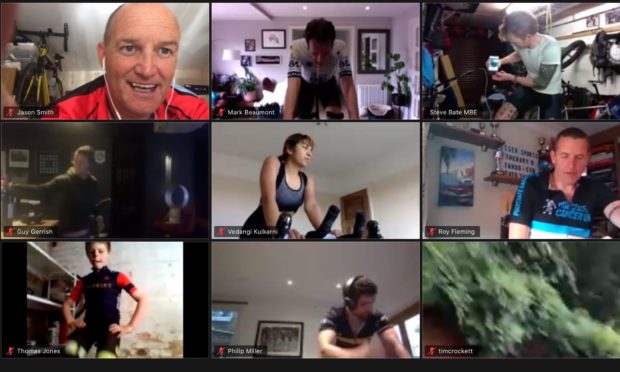 Athletes from Moray and the Highlands have teamed with world record-breaking cyclist Mark Beaumont to take part in an NHS fundraising event.
He has asked an array of individuals to join him in the lockdown challenge and replicate his round-the-world ride.
Guinness World Record holder and endurance cyclist Jenny Graham from Inverness and Lossiemouth Paralympian Steve Bate are among those joining the latest stage of the virtual peloton, which has already racked-up more than 36,000 miles.
The 240 mile challenge takes place every Thursday and has so far raised £167,000 for NHS charities.
Mr Bate said it was a "massive privilege" to be involved with the challenge and added: "It is magic to team up with Mark, who is an incredible figure in cycling.
"It is also a special thing to be raising funds for NHS Charities.
"It's a big blow having the Tokyo Paralympics postponed for a year but this challenge gives me a bit of purpose to keep on riding my bike."
Jenny Graham holds her own World Record as the fastest woman to circumnavigate the globe on a bike and hopes the challenge will encourage people to stay active.
She added: "The zoom calls are brilliant and the full 15 hours is taken up with good chat with guests.
"Being part of something bigger than you and just your bike is so important in these difficult times."
To register for the challenge, visit worldinaday.com and keep up with what's happening across social media channels.