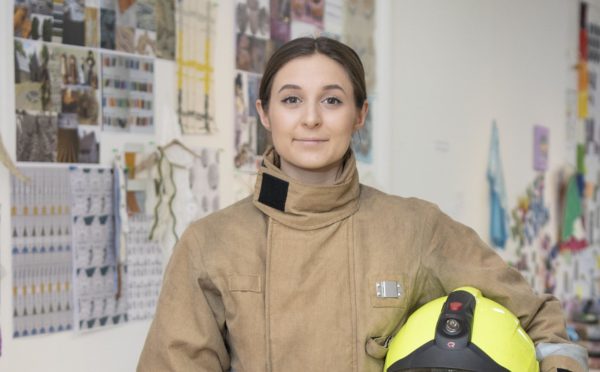 A firefighter from Moray who battled coronavirus at home for nearly a month is aiming to repay health staff for the "overwhelming" support she received.
Flora Johnston, from Elgin, was diagnosed with Covid-19 in late March and immediately followed government advice to completely self-isolate at home.
During the following four weeks the 22-year-old's condition deteriorated to the point of gasping for breath while emptying her bin.
Miss Johnston said: "As I was still able to breathe well enough by myself, I was told not to go hospital, and instead continued to speak regularly to NHS nurses.
"I had a mixture of bad fevers and a tightness in my chest, would wake up completely exhausted.
"In the end, I waited it out over 26 long days at home by myself. It was definitely a frightening experience, and one I'm glad to put behind me."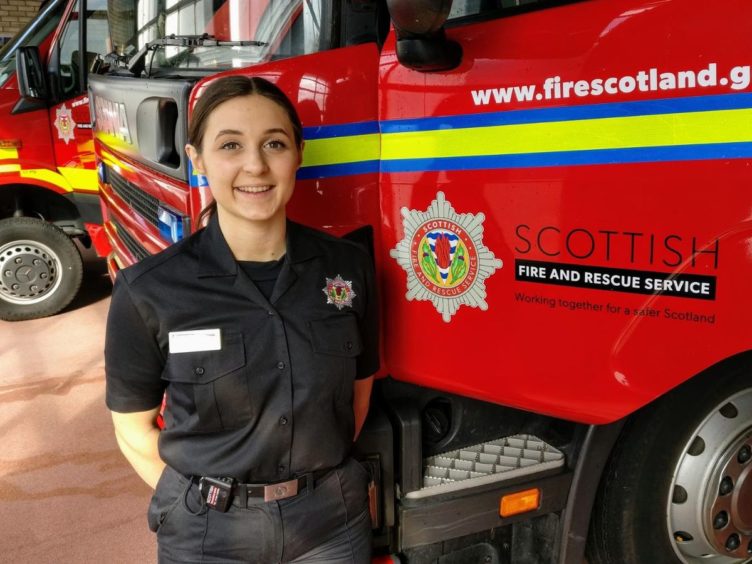 The retained firefighter, who is also studying fashion, has since returned to the frontline with her crewmates in Galashiels, where she now lives.
Now she wants to repay the support from NHS staff by raising money for the Friends of the Borders General Hospital charity.
The super-fit former Gordonstoun pupil also received treatment there last year after being knocked off her bike while cycling – leaving her with a fractured elbow and requiring specialist treatment for post-concussion syndrome.
She is aiming to run from her home to the hospital every day during May – a task that will cover more than 200 miles by the end of the month.
Supporters have already donated £1,200 to the cause, smashing the initial target of £200 set by Miss Johnston.
She added: "I've always been a keen runner, and was meant to be running the Edinburgh 10K later this month, but this will be something else entirely.
"But I feel lucky to be recovered now, and this this will keep me motivated during this difficult time while being able to support a brilliant charity."
Stephen Gourlay, the fire service's senior officer for the Borders, said: "Flora is one of very few full-time students serving as a retained firefighter anywhere in Scotland, and is highly regarded by her colleagues and community.
"We are very pleased that she is now fully recovered and back on call after a difficult period, and I would like to thank her and all our staff for their unwavering commitment to the service and their communities during this challenging time."