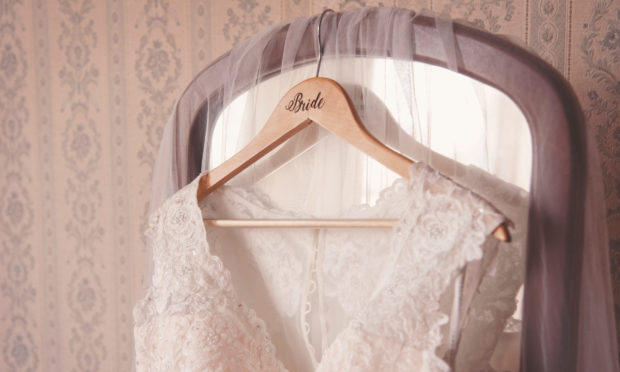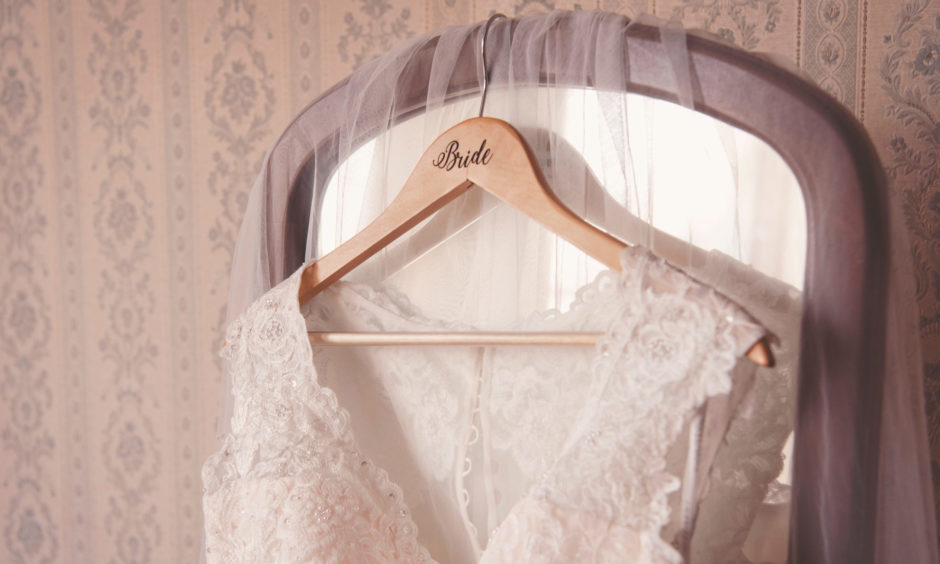 In the first of a four-part series looking at the impact of coronavirus on everyday life, we speak to brides whose big days are on hold.
Laura Powell, who lives in Portknockie, was due to marry her fiancé Tom Ritchie in Elgin on Wednesday.
The date was the second the couple had scheduled after initially hoping to tie the knot in South Queensferry before moving it closer to home as the pandemic grew.
Only weddings and civil partnerships with a "very pressing need" are currently allowed to be done.
But Ms Powell, who represents the Keith and Cullen ward at Moray Council, has asked the Scottish Government to relax the rules to allow ceremonies with just the couple, two witnesses and registrar in attendance to take place.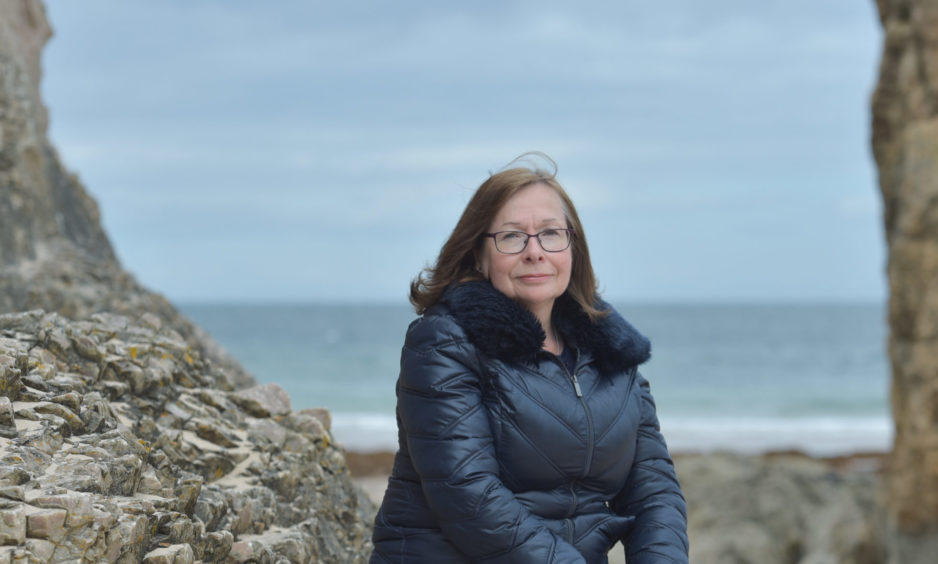 She said: "I am certainly not arguing for the resumption of traditional weddings with dozens or more of guests.
"But a very basic wedding with the happy couple, witnesses and the registrar, observing social distancing, does not seem too much to ask and I would like to see the right to get married reinstated.
"My fiancé and I are in our sixties, so time is not on our side.
"A lot of younger couples will be quite happy to postpone their big weddings until 2021, but for those of us who are content to have a very simple and safe ceremony it would be a real blessing to be able to go ahead."
The UK Government has issued guidance explaining that from next month it will examine how small weddings will be able to take place.
In Ms Powell's letter to Ms Sturgeon, she has asked for similar considerations to be made in Scotland.
Highlands and Islands MSP, Jamie Halcro Johnston, hopes the happy couple will soon be able to look forward to their big days again soon.
He said: "In cases where it can be done safely for all involved, it does not seem unreasonable to look at granting permission to hold a wedding with only a handful of people present and adhering to suitable level of precautions."
National Records of Scotland say local registrars are currently closed to the public to enable work to prioritise the registration of deaths to be undertaken.
They have, however, pledged to keep the arrangements under review in accordance with possible changes to public health guidance.
A current website statement explains: "Unless there is a very pressing need for a marriage or civil partnership to take place, such as where one of the parties is seriously ill or about to be posted overseas in the armed forces, or another urgent consideration, registrars are not as a matter of course processing marriage or civil partnership notices or completing and issuing marriage and civil partnership schedules."
'Good things come to those who wait'
Laura Mitchell and her French fiancé Jérémie Fernandes were eager to tie the knot following Brexit, with plans to wed at The Craigellachie Hotel in Moray on April 18.
However, just four weeks prior to their big day, the couple from Elgin made the difficult decision to postpone as Jérémie's family remained in lockdown across the Channel and Laura's family continued to shield from Covid-19.
Speaking of their decision, Miss Mitchell said: "We could see what was happening in Europe and my partner is French.
"They went into lockdown before us so it was quite clear that they weren't going to be able to fly over here.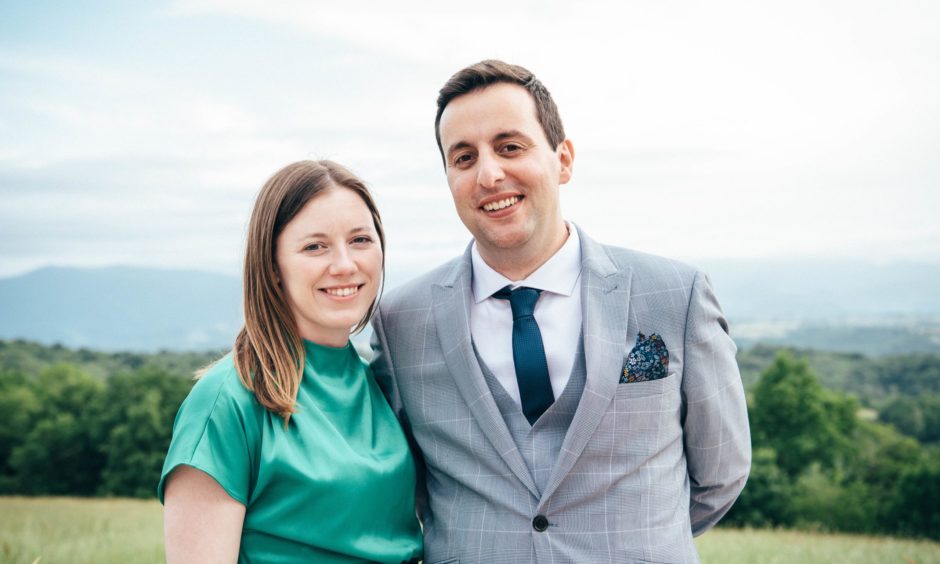 "Before we went into lockdown we said 'Right, well his family can't make it and my mum and my sister are both on the shielding list, so they are not allowed to be around anyone'.
"Given those circumstances, even had we been allowed to get married, we would probably have postponed anyway."
Miss Mitchell – who works as the communications manager for MSP Richard Lochhead –met her future husband four years ago when he moved into the area for work.
Around 130 guests were primed to watch the pair wed, after two years of planning.
The wedding has now been rearranged for March next year.
Despite their disappointment, the 32-year-old bride-to-be is remaining positive – and reminding her 35-year-old fiancé she is "worth the wait".
She said: "Good things come to those who wait, don't they, so it will be even more special when it finally does happen.
"Obviously putting things into perspective, given what is going on just now, a wedding is quite a small thing but you do put your heart and soul into organising it and it's a big milestone in any relationship, so I  think it's okay for people to feel upset.
"This virus is affecting absolutely everything. There is nothing untouched."
'Absence makes the heart grow fonder'
A Highland bride-to-be says postponing her wedding has been a "blessing in disguise" as the family grieves following the death of her father-in-law.
Joanna Fraser and her 26-year-old fiancé Shaun Mckenzie were due to marry on Friday in front of 60 of their closest family and friends.
The ceremony was to take place at the Inverness registry office prior to a night of celebrations at the Highland Rugby Club.
However, due to the coronavirus pandemic the couple were forced to postpone their nuptials, just weeks before Shaun's dad died from terminal cancer.
Miss Fraser said: "I work in a medical practice so we have been quite aware of the coronavirus situation for a while and I did start to question whether it was going to go ahead.
"Shaun's dad had terminal cancer as well, so we had toyed with the idea of postponing.
"The apprehension over whether it was going to go ahead was horrible but I think it's a bit of a blessing in disguise.
"We lost Shaun's dad at the end of March and I think it's actually been quite good for the family there has been no wedding pressure too."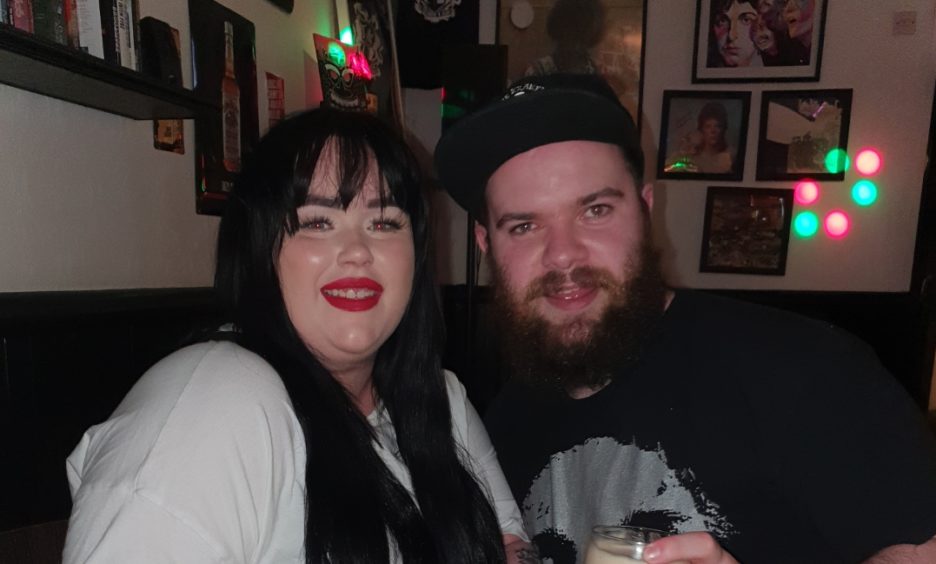 The couple from Milton of Leys first met at The Den through mutual friends four years ago, before getting engaged in July, 2018.
Their wedding has now been rearranged for October, but even then, the 28-year-old bride-to-be is "not feeling too hopeful".
Miss Fraser said: "I went into panic mode for 24 hours and rebooked everything for the end of October but I am not feeling too hopeful.
"I am not going to get my hopes up but if it does go ahead that would be brilliant.
"If it doesn't we will just do it again, maybe next year, maybe the year after. Who knows?"
With families separated by social distancing, Miss Fraser says the the thing they are most looking forward to is having their "most loved people together" all in one room.
She added: "Given our family circumstances, I think it really will be special, especially considering we have not seen any friends or family for so long and not spent time together.
"Absence makes the heart grow fonder.  It will be really nice to have everyone together."
'Isowedding'
An Aberdeen couple didn't let the postponement of their big day dampen their spirits as they marked their original wedding date with a lockdown celebration.
Eilidh McPherson, 28, and fiancé Ranald Cartwright, 29, were due to get married at the Glen Tanar Ballroom in Aboyne, Aberdeenshire, on April 25.
Speaking from their home in Aberdeen city, Miss McPherson said: "It was very difficult for us.
"We went into lockdown and the realisation hit us that we were going to have to postpone things.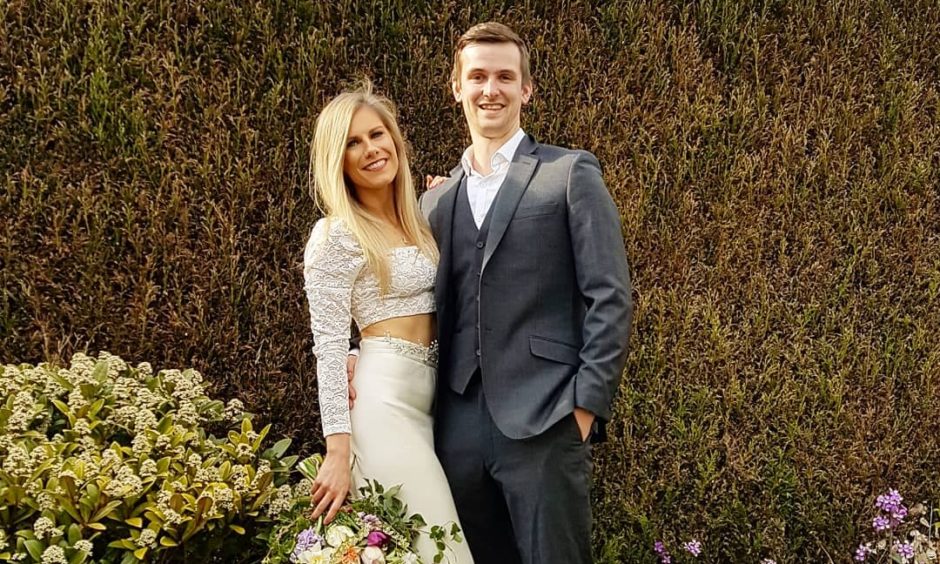 "It's been around a year-and-a-half of planning and having this date in our head that we have been building up to and it's pretty much all I could talk about for the last year.
"It is what it is and it's out of our control. I was less stressed when the decision was taken from me."
She added: "I was upset because I didn't want to come across as being selfish.
"People are dying from this and we still have our health and each other so it's not the worst thing but it was really hard not to get upset about it."
The young couple have been together for five-and-a-half years and got engaged during a romantic vacation in Bali in September 2018.
To mark their special day, Eilidh and Ranald decided to have an 'isowedding'.
A gazebo was erected in their back garden, decked out with lights, confetti, balloons and flowers as well as a video call station to raise a toast with family and friends.
Reflecting on their signature celebration, she said: "It was good fun and we really enjoyed it a lot more than we thought we would, given the circumstances.
"The main thing is keeping everyone safe just now but we will get the day eventually.
"We have each other so we had a good laugh."
The big day has now been rescheduled provisionally for the end of August, with a second date pencilled-in for Spring 2021.
Miss McPherson said: "Ranald has been my absolute rock through all this. He has been so calm and so supportive and this is why I am marrying him.
"We have been overwhelmed by the amount of love, support kindness by our friends and family."