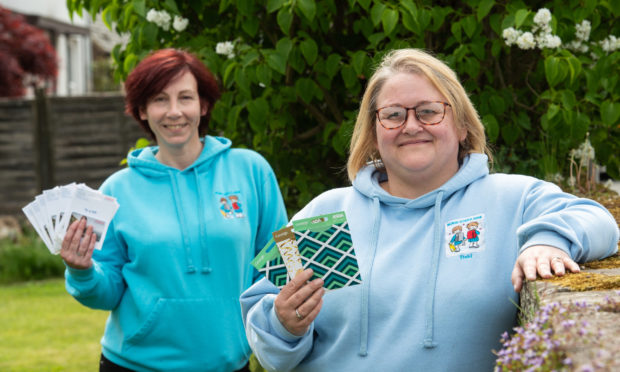 A Moray charity that ordinarily supplies children with school uniforms and warm clothing fears its referrals may triple following the coronavirus outbreak.
Moray School Bank was inundated with 280 requests for support during last year's summer holidays to ensure pupils were ready for class.
During the first two months of the Covid-19 lockdown the group has surged into action by providing 484 cash grants of £50 and £100 to support 520 children across the region.
More than £30,000 of supermarket vouchers and utility bill top-ups have been provided to families by the Rothes-based charity in recent weeks.
However, development manager Debi Weir fears the need for support will only increase in the coming months amid concerns the charity may be unable to cope with demand.
Figures published by Moray Council this month have revealed that more than a fifth of all jobs in the region are at risk following the virus outbreak.
Mrs Weir said: "People are going to be unemployed, people are already losing their jobs.
"Families we've been helping rely on insecure jobs in contracts or summer seasonal work, which just won't happen this year.
"When we get back into winter we're going to see an awful lot of parents needing support.
"The three things we are told why people come to us is impact on income from employment, income on benefits and impact on outgoings – all of those are going to be impacted."
Moray School Bank has secured £55,000 in funding to provide small cash grants to struggling families during the lockdown.
The grants include £20,000 from the Scottish Government's wellbeing fund, £20,000 from money saving expert Martin Lewis and smaller awards from Foundation Scotland, Cash for Kids and the STV Appeal.
Meanwhile, the Moray Emergency Relief Fund has now awarded £40,000 in support from 200 applications to the funding pot that has now received about £150,000 in donations.
Banffshire Lord Lieutenant Andrew Simpson, who established the fund with Moray counterpart Major General Seymour Monro, explained the scheme would operate as long as needed.
He said: "Support will still be required as individuals and businesses adapt to ongoing government guidance and to new circumstances.
"Once the Covid-19 pandemics has passed and there is no more call on the fund, we plan to keep it open in readiness to help our community should it face another crisis."