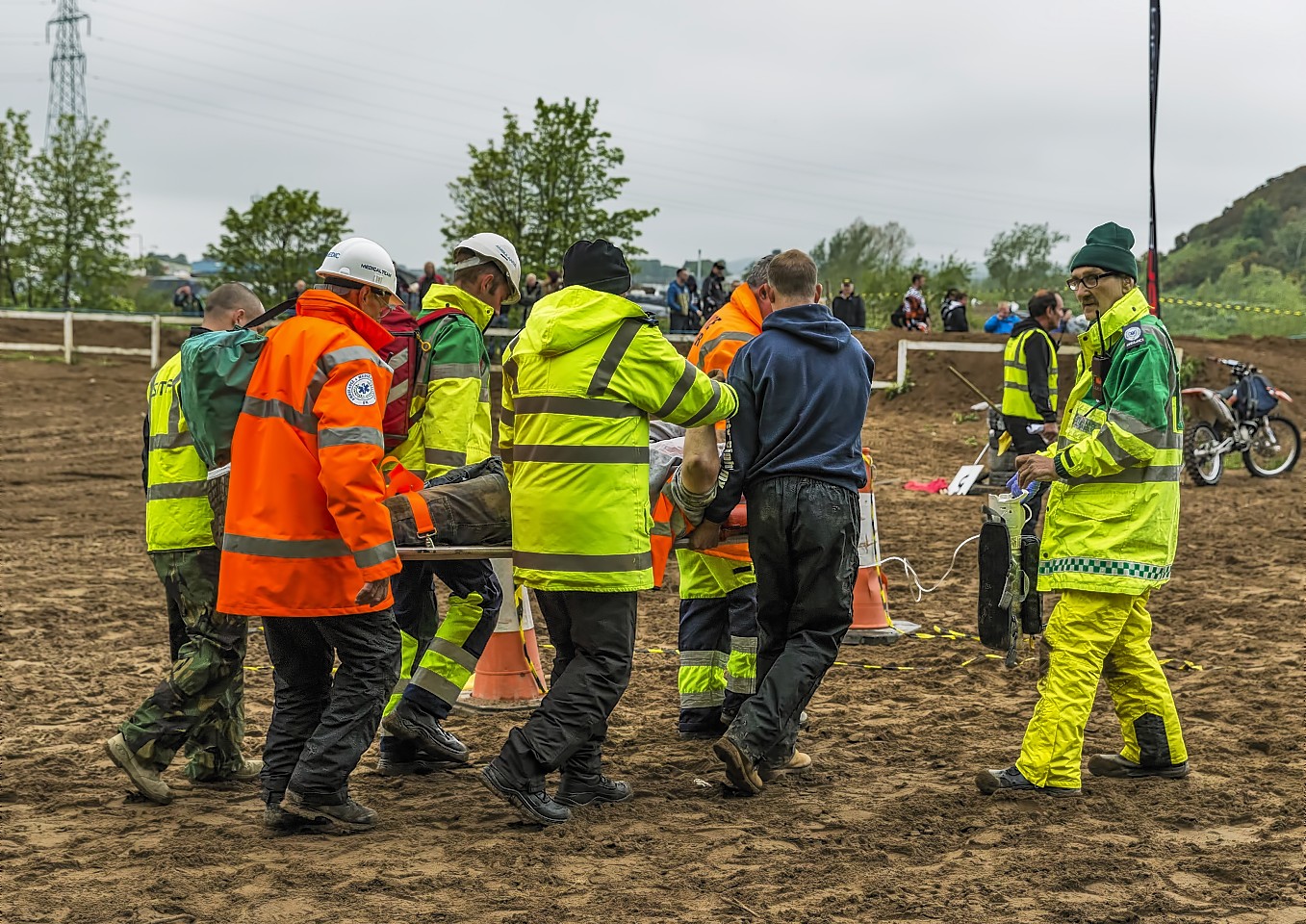 We like our thrills and spills when we go to live sporting events, but can a tally of nine in hospital and another 10 walking wounded be justified as sporting entertainment?
It sounds more like an afternoon at the gladiators' arena in Roman times.
But welcome to the tough world of motocross – and an afternoon of mayhem at Grampian Motocross Club's Woodside track in Elgin over the weekend.
A spate of serious accidents at the gathering kept first-aid personnel busy and even two race marshals ended up in hospital.
Round three of the Scottish Motocross Federation's championships certainly took some beating as a spectator event. Even the grand prix in Monaco did not have this much drama.
You expect to see crashes and people falling off, but did this cross the line in terms of what is acceptable or not?
After all, people's lives are at risk. But the riders are aware of the risks and those who manage the health and safety side must know how to eliminate unnecessary dangers, too.
An inquiry by the sport's ruling body was revealed yesterday. Nobody wants to spoil the excitement or the competitive edge, but they have a duty of care to all involved.
It is just as well that safety checks are being carried out to find out if improvements can be suggested at the track. Maybe nothing needs to be done and it was just one of those days.
Anyway, those who did not know much about motocross certainly do now. It will be interesting to see the size of the crowd at the next event.