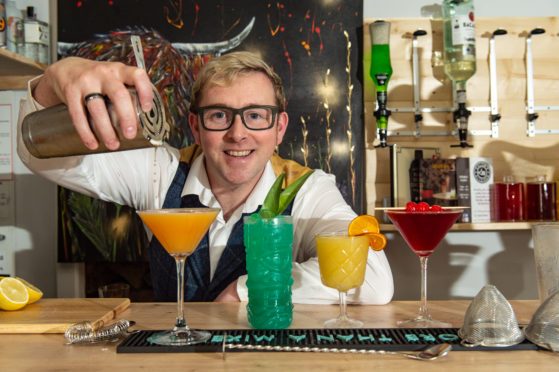 A Moray eatery has created a stir by delivering cocktails to the door in an attempt to survive the coronavirus pandemic.
Calum Main, owner of Calum's Kitchen, had always intended on serving alcohol after opening 18 months ago.
However, after securing the appropriate licence from Moray Council and having a bar constructed in the Alves-based restaurant, the plans were thrown into disarray just days before the first drinks were due to be served due to the lockdown.
Now the businessman has turned to having the drinks delivered to people's homes in an attempt to generate income while the doors are closed.
Mr Main said: "We literally got shut down on the Monday when we were going to start them on the Friday. It's been hugely disappointing, we've had no option but to adapt.
"We've had about 50 volunteers helping us out, it's been incredible really."
Cocktails on the menu include creations from Mr Main including with one including Earl Grey tea, another with Biscoff biscuits and one resembling liquorice allsorts.
Meanwhile, Mr Main is making preparations to reopen with a marquee planned for the car park to create more space for tables.
He said: "I've been through the building and once we create enough space for social distancing then we've only got room for eight tables, which won't be enough to pay the bills on their own.
"It should be up in the next few weeks so we're ready for when we are allowed to reopen again.
"I'm going to give the marquee a retro theme with some pop art works on the walls. If the business dies then I want to know that I've given it my all."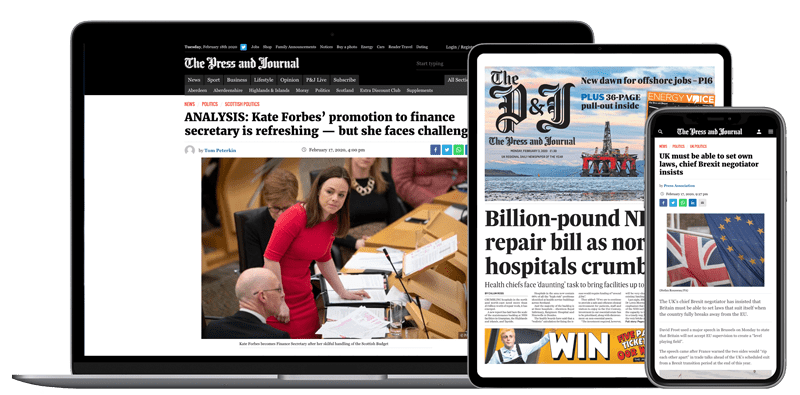 Help support quality local journalism … become a digital subscriber to The Press and Journal
For as little as £5.99 a month you can access all of our content, including Premium articles.
Subscribe