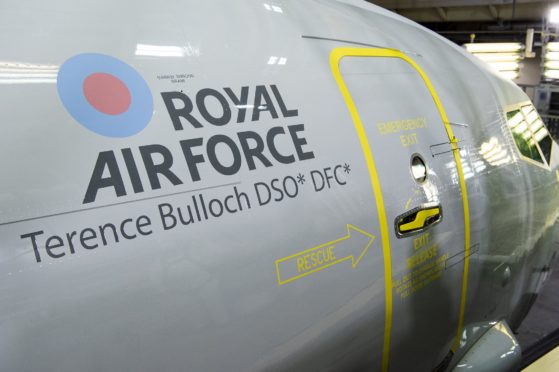 The third member of the RAF's new north-east fleet of submarine hunting spyplanes has been named after a Second World War pilot.
Squadron Leader Terrence Bulloch flew with 120 Squadron during the conflict and was known for his flying skills, innovative tactics and excellent eyesight.
Yesterday the RAF announced the latest P-8 Poseidon aircraft, which is destined to be based at RAF Lossiemouth as part of 120 Squadron, will be named after the Northern Irish pilot ,who joined the air force in 1936.
Sqn Ldr Bulloch and his crews shot down two German seaplanes, sank three U-Boats and severely damaged several others during the war.
His log book recorded 350 operational missions and 4,568 flying hours, including 2.059 hours on operations.
He died in 2014 at 98 years old.
The third P-8 Poseidon remains under construction in the US ahead of its arrival in the north-east.
The first two members of the fleet, Pride of Moray and City of Elgin, are currently operating from the Kinloss Barracks Army base ahead of their move to RAF Lossiemouth later this year once runway resurfacing work is completed.
Eventually nine of the marine patrol aircraft will operate from the Moray base, tasked with monitoring the North Atlantic for enemy vessels lurking beneath the waves.
The Ministry of Defence has ordered the planes from Boeing in response to increased activity from Russian submarines off the coast of the UK.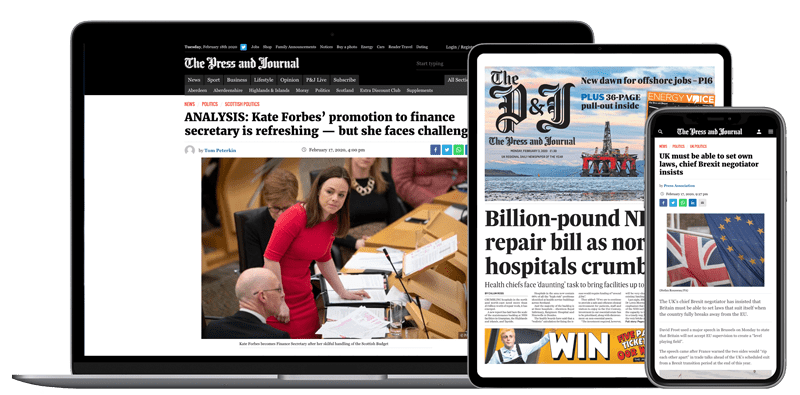 Help support quality local journalism … become a digital subscriber to The Press and Journal
For as little as £5.99 a month you can access all of our content, including Premium articles.
Subscribe