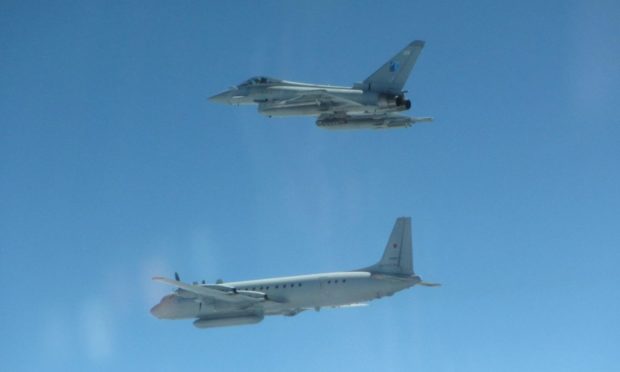 North-east air crews based in Eastern Europe have been scrambled for the second time this week to intercept Russian aircraft.
Typhoons from RAF Lossiemouth are currently operating from Lithuania to defend Nato airspace in the region from potential intruders.
After a scramble to track one aircraft earlier in the week, pilots were called once again on Thursday – this time to monitor a Russian surveillance and reconnaissance plane as well as two fighter jets.
The operations over the Baltic Sea came within 48 hours of each other.
A 6 Squadron pilot who was on the scramble said: "This mission was more complex, as there were more aircraft to manage of different types and flying at different speeds.
"We are always ready to react in support of the Nato mission."
RAF Typhoons have intercepted a Russian aircraft off the Baltic coast for the second time this week.

Read more: https://t.co/rraDSE3cLE pic.twitter.com/qvoPHXsKKg

— Royal Air Force (@RoyalAirForce) June 5, 2020
The RAF Lossiemouth crews are part of a detachment from bases across the UK to defend the airspace of Nato allies. Jets from the Spanish Air Force are also currently operating in the region.
The Nato mission is similar to the Quick Reaction Alert operation run from the Moray base.
Air Vice Marshal Ian Duguid said: "This remains routine activity, however it must be stressed that the RAF as part of Nato are conducting these activities to ensure that all flights are conducted within internationally accepted aviation rules.
"When this does not happen Nato will intercept and investigate."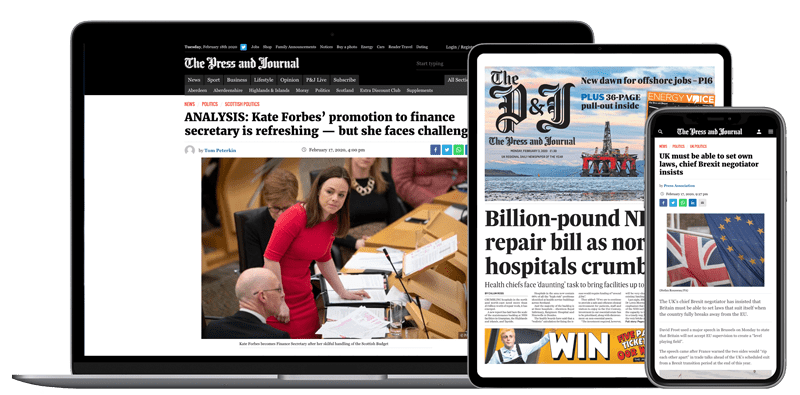 Help support quality local journalism … become a digital subscriber to The Press and Journal
For as little as £5.99 a month you can access all of our content, including Premium articles.
Subscribe