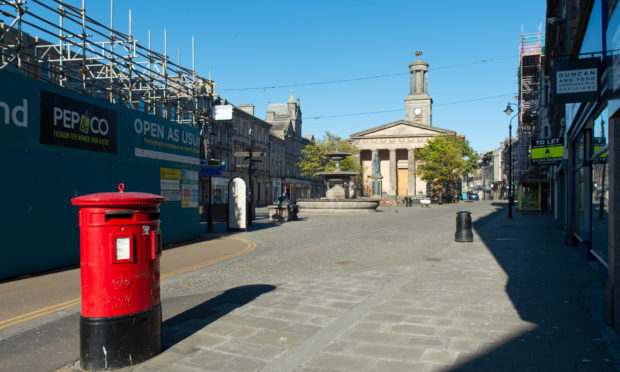 Experts believe Moray could be the worst-hit region in Scotland for job losses caused by the coronavirus pandemic, with an estimated 10,000 people ending up unemployed.
There are growing fears that employers in the region may have to lay off thousands of workers as a result of the crisis.
Harrowing economic analysis published by the Scottish Government's chief economist, Gary Gillespie, found that 47% of jobs in Moray are in industries that are at high risk – such as tourism, construction and manufacturing.
The region topped the "sectoral risk rating table", which is based on exposure to international supply, international and domestic demand and labour market disruptions.
The region's MSP, Richard Lochhead, has called on the UK and Scottish Government to support the region in its "hour of need" to limit economic damage and prevent large scale job losses.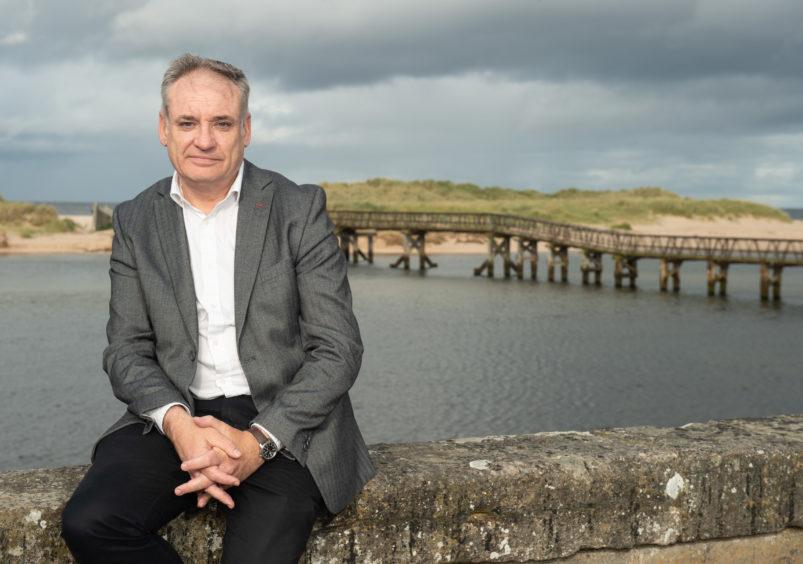 Mr Lochhead said: "The claim that Moray is the part of the country most exposed to Covid-19 related job losses is profoundly worrying and will lead to a great deal of anxiety in the local community.
"It also means that support from the UK and Scottish Government for our economy is going to be crucial to get us through this in the weeks and months ahead.
"This alarming analysis is against a backdrop of Moray also being one of the hardest-hit areas of the whole of the UK from Brexit."
Heldon and Laich councillor John Cowe has warned the public that the region may face 10,000 job losses as a result of the pandemic.
Mr Cowe said: "The tourism trade has been very dramatically hit at the moment as well as cafes and hotels being closed during these times.
"They are talking about at least 10,000 jobs losses in Moray and possibly a lot more.
"It will take time to recover from this pandemic but I'm sure we will get there as our region has a lot of resilience."
Visit Moray Speyside Chief Executive , Laurie Piper, branded the crisis a "hammer blow" to the industry which has been increasingly growing in the region over the last few years.
He has also called for financial support to be given to tourism businesses to prevent job losses and closures.
Mr Piper said: "The virus has come at a time when businesses were just gearing up for the year ahead and the loss of income through refunds and loss of future bookings has been a hammer blow.
"While there has been a range of financial support from the government, there are still dozens of tourism businesses of all types who have not been able to access this support and who now face a very uncertain future not knowing when, if or how they might be able to reopen.
"Before the Covid-19 crisis, Moray's tourism industry had been on the up for several years with last year's £135m economic impact figure being the highest ever.
"There is still strong demand for our region from visitors, and when it is safe to do so, they will be back to experience everything so good about Moray Speyside.
"Until then, tourism needs tailored, effective financial interventions which will prevent previously viable businesses from closing and which will sustain our industry through this period."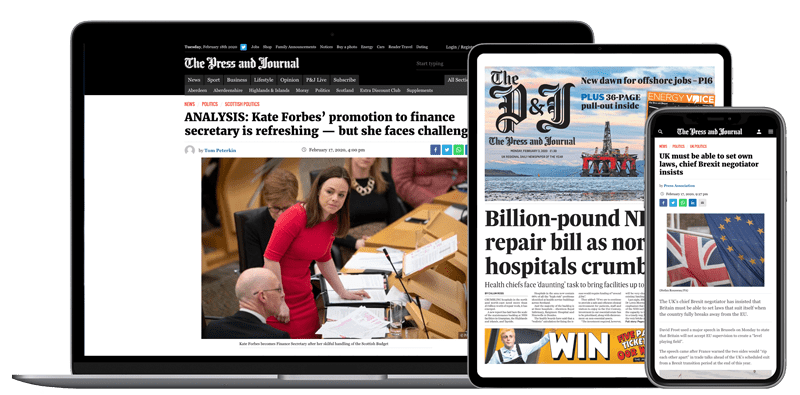 Help support quality local journalism … become a digital subscriber to The Press and Journal
For as little as £5.99 a month you can access all of our content, including Premium articles.
Subscribe