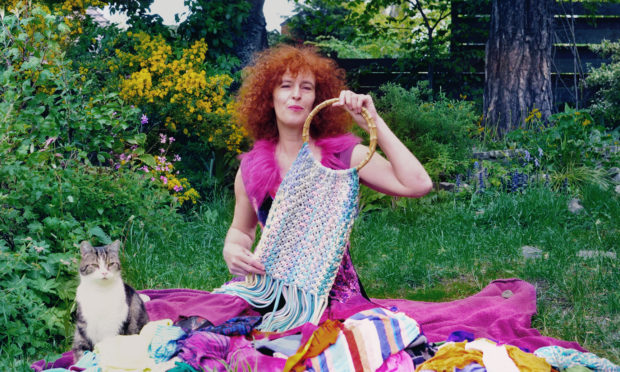 A Moray upcycling designer wants to spread the word about the "creative" opportunities in turning waste to wearables.
Going Nova's Selena Kuzman who usually runs workshops across the region through the support of Moray Leader has taken her classes online amid the lockdown.
The Creative Opportunities from Waste project teaches people how to turn waste clothing and discarded fabric into items of beauty and value.
In a recent video on her YouTube channel she turned second hand t-shirts into a Macramé bag.
Project leader Mrs Kuzman said: "Providing classes online is so different but I haven't had any problems adapting to the situation.
"My classes usually have around six people which allows me to get right around the class and have quality time with everyone who comes along.
"I'm most interested in teaching more advanced techniques as I am a costume designer as well.
"It is really important to get people to see that any piece of waste has the potential of being made into something interesting and creative."
Mrs Kuzman added that she looks forward to delivering in person upcycling workshops to community groups across Moray post lockdown.
Visit fashionthefuturenow.org or www.facebook.com/goingnovaprojects/ for more information about the project.