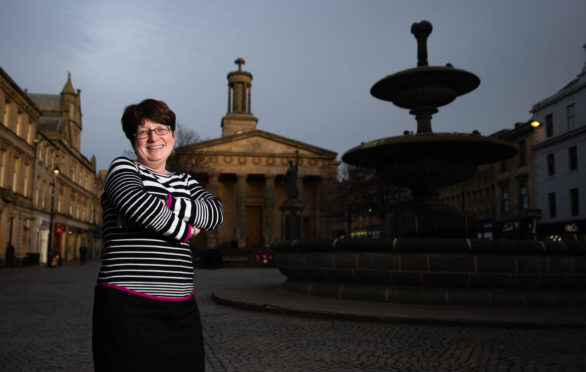 Business leaders in Moray's biggest town have pledged to do everything they can to support the sector's reopening as lockdown eases.
Elgin's Business Improvement District (Bid) is working with Moray Council as traffic restrictions and temporary road closures are considered to ensure physical distancing.
Changes may result in street closures, additional signage, new pavement markings and other measures for a safe transition back to some form of normality.
Business owners with street frontage or access have been urged to complete a "vital" questionnaire so the new arrangements can suit as many as possible.
Chief executive Gill Neil said she believes "radical" change may be needed to help businesses reopen.
Mrs Neil said: "Elgin BID are fully committed to the businesses and to helping them in any way we can as they plan for re opening.
"We have been working really closely with Moray Council ,who are looking at a whole range of options that will help the businesses.
"We have been distributing on their behalf a survey directly to the businesses so that they can highlight their thoughts, ideas and can ask for the help and support that will be of most benefit."
She added: "To introduce social distancing in most businesses will be very difficult.
"We know that many of the businesses are keen to gain additional outside space they can utilise and Moray Council is actively trying to find ways to provide that.
"These are very difficult times and we are all having to find new and innovative ways to work.
"There is no denying that some radical actions may have to be undertaken to help businesses open."
A list of consultation questions can be downloaded from www.moray.gov.uk/downloads/file133159.docx.
Answers should be emailed to covid19@moray.gov.uk as soon as possible as the council  will be using the information gathered to plan this week.