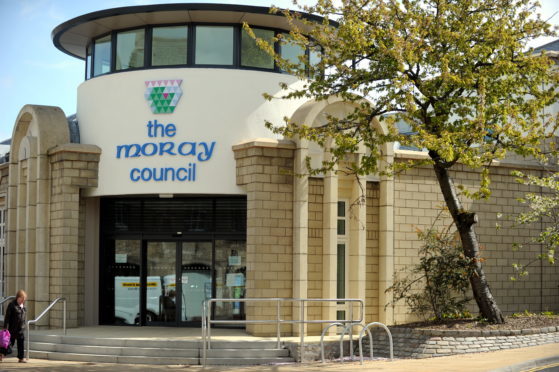 Councillors in Moray have been urged to keep expense claims as low as possible as the council continues its battle to balance the books.
The authority has faced a decade of budget cuts and is now grappling with extra costs as a result of the Covid-19 pandemic.
Figures published by the council show the total paid out through allowances and expenses during 2019/20 fell by 18% from the previous year.
Elgin City North councillor Frank Brown was the highest claimant, with his mileage claim more than doubling from £1,112 to £2,938.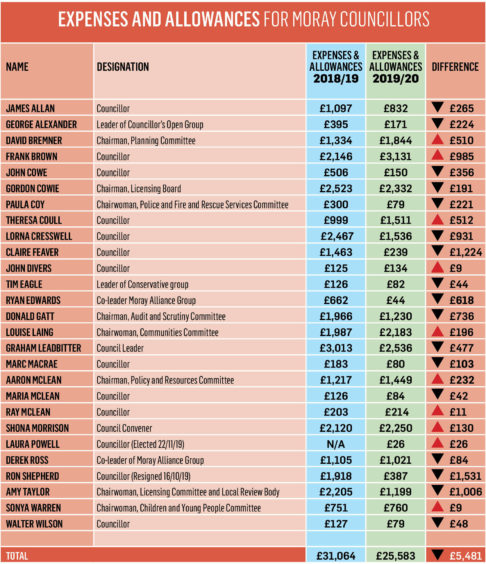 Yesterday the Conservative member said the increase was as a result of moving from Urquhart near Elgin to a new home "some distance" from the town.
Mr Brown declined to reveal where he was now living, although it is believed he resides outside the Moray Council boundary, but stressed the move had not affected his duties representing residents.
He said: "All expense claims run from national agreements and all of mine have been perfectly legitimate.
"Where I live has not affected my ability to perform the role and I have remained active in local issues and debates.
"My mileage claim has also included journeys to a couple of Cosla conferences in Ayrshire. If I had chosen not to use the car then it would have been more expensive."
Council leader Graham Leadbitter's claims fell by £477, predominantly due to training and conference fees falling from £842 to £399, although he remained the second highest claimant.
Buckie councillor Gordon Cowie, who was third on the list, also reduced his spending from the previous year due to lower mileage.
All the totals include the cost of running mobile phones paid for by the authority.
George Alexander, leader of the Councillor's Open Group of independent members, urged colleagues to keep expenses low to set an example for others.
However, the former council leader stressed legitimate expenses were necessary to encourage a range of backgrounds in the chambers, despite the basic £17,470 salary.
He said: "It's up to us all to keep personal expenses as low as possible, but some of us are in a more fortunate position than others.
"We won't get young people with families wanting to be councillors if they don't get some sort of recompense."
Conservative group leader Tim Eagle said: "We are all more than aware of the financial situation facing Moray Council and of course as councillors we must be acutely aware of how we do things to reduce expenses.
"Expenses are stripped down to mileage claims and essential items in much the same way as any other job would have."