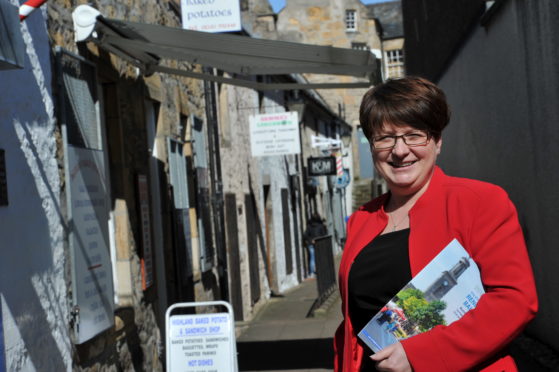 A business leader has resigned from her position after nearly a decade of driving improvements in a Moray town centre.
Gill Neill has led Elgin's business improvement district as chief executive for eight years, helping to halve empty shop properties between November 2015 and August last year, when the vacancy rate stood at 6.85%.
However, she has now decided to retire following the death of her mother last year, her husband Tom suffering an accident that will require surgery on his spine and the death of her sister-in-law shortly before Christmas.
She said: "It was a lot of emotional upset and really caused my husband and I to have a serious think about the future.
"Having thought long and hard, we don't want to risk his returning to work after his operation, so we have decided to retire and move closer to family.
"A huge amount has been achieved over the last 10 years in Elgin and I'm immensely proud to have been a part of that."
Mrs Neill guided Elgin Bid through the ballot process last year to secure the group another five-year term on a "back to basics" approach to prioritise the town centre being attractive, clean and tidy.
She listed her biggest achievements during her time in charge as reducing vacant properties, establishing an annual events programme in the town centre and the introduction of an Elgin gift card accepted by more than 90 businesses.