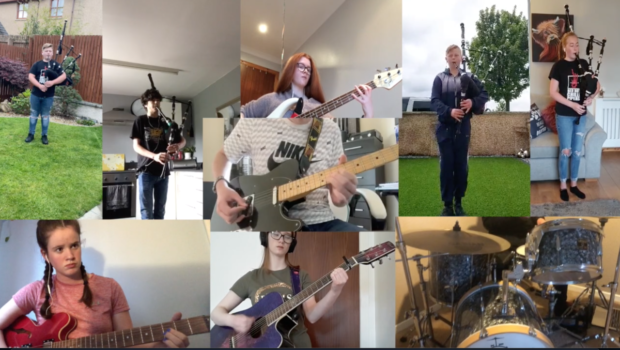 A band of musicians from Elgin High School have finished third in an online music contest.
In the Wake Me Up competition run by the Scottish Schools Pipes and Drums Trust and the Red Hot Chilli Pipers, musicians from across the country created music to cheer up the nation.
Entrants had the chance to win up to £1,000, with the winning band also getting the opportunity to support the Red Hot Chilli Pipers on stage and showcase their composition at next year's Scottish Schools Pipe Band Championships.
Elgin High's bagpipe tutor Ryan Anderson hailed the youngsters for clinching third place in the people's choice.
He said: "It was a great competition to get the kids making music during the lockdown period.
"It was good to get to work all together over Zoom which they enjoyed.
"Pipes and drums in Moray schools is really new and set up for less than a year."
"It is quite encouraging for such a new program to do well and make up a performance like this.
Mr Anderson looks forward to pipe and drumming tutoring growing across Moray schools.
He added: "At the moment classes are available at Forres Academy and Elgin High.
"We are looking to branch into Elgin Academy but that has been delayed.
"In every school we want to be set up for P6 up to S6 pupils."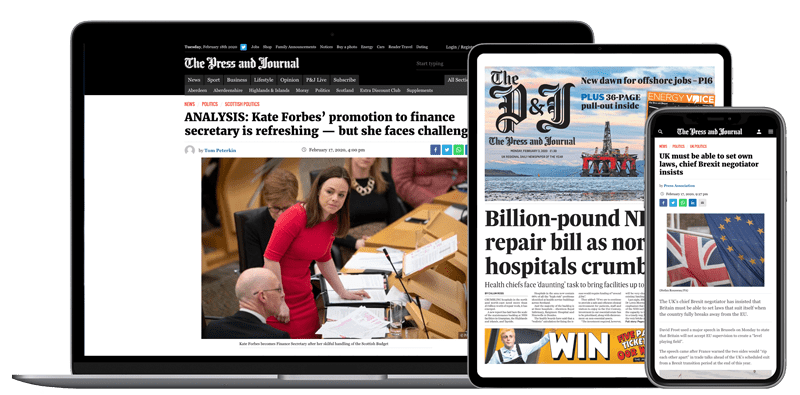 Help support quality local journalism … become a digital subscriber to The Press and Journal
For as little as £5.99 a month you can access all of our content, including Premium articles.
Subscribe