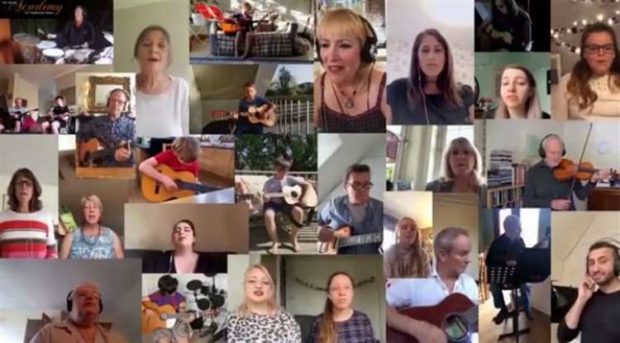 A Moray based children's cancer charity will benefit from a Scottish music school's charity cover.
The Merlin Music Academy in Melrose, Scottish borders have released a version of the Foo Fighters track Times Like These which will help support the Logan's Fund and Jak's Den.
Logan's Fund was set up in memory of three-year-old Logan Main from Lossiemouth who died of neuroblastoma, a rare and aggressive form of cancer, in 2009.
Over the past two years, the charity has sponsored music lessons for eight-year-old student Melis Mistik and her Galashiels family through their Always A Rainbow Project.
The project was launched in 2016 and sponsors youngsters and their families to learn and take part in activities.
Logan's Fund offered to pay for her singing and violin lessons after she expressed an interest in music during treatment for lymphocytic leukaemia.
Merlin Music Academy director Bridget Gray said: "We took great pride and honour in sharing a monumental moment when Melis rang the bell last December at the Sick Kids Hospital in Edinburgh.
"Jak's Den and Logan's Fund continue to support Melis and her family and this so invaluable and crucial."
Listen to the track and donate on their crowdfunding page.