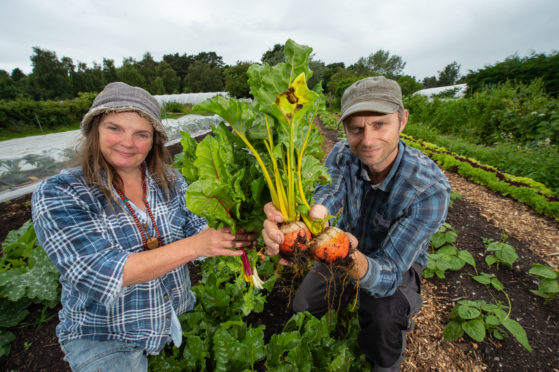 The Findhorn Foundation was established nearly 60 years ago from the shared interest of spiritualism and growing fruit and vegetables, with the two often combining in the early days.
The garden created on the Moray Firth coast quickly became known far and wide as tales of huge 40lb cabbages began to circulate.
Spiritual qualities within the ground were said to be the reason the vegetables could be nurtured to such a massive size, while roses grown nearby also flowered in the winter.
Today Cullerne Gardens continues to grow food of a more modest size, but in large quantities, for the hundreds of visitors that travel to visit the Foundation throughout the year.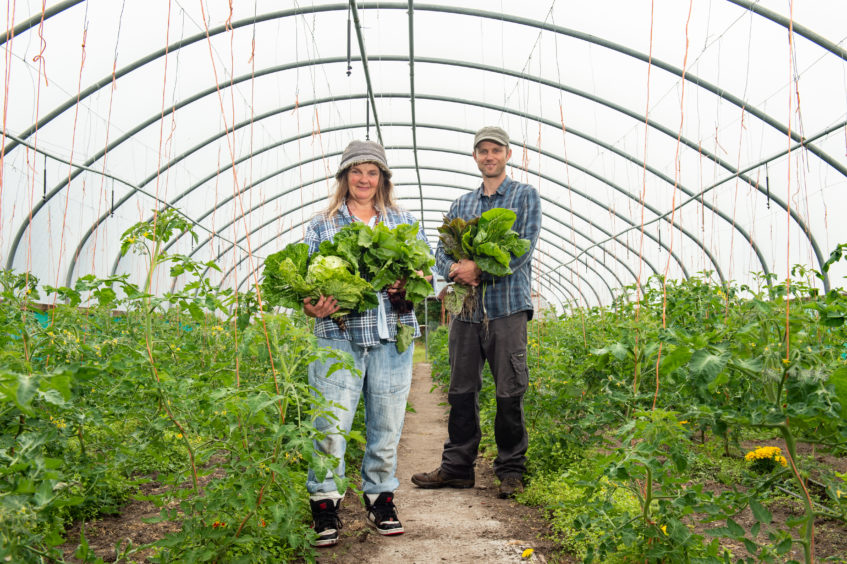 About a dozen gardeners are ordinarily tasked with tending to and nurturing the plants to taken to the table for guests from kitchens at the ecovillage and at Cluny Hill College in Forres.
Due to coronavirus restrictions, the community has been closed to guests since March.
And so the surplus of vegetables grown at the garden are instead filling packages being made-up by Moray Food Plus.
The charity has distributed 3,500 in the three months from April to June to support people struggling to make ends meet during the pandemic.
Household referrals to the group increased by about 45% during May, compared to last year, with a 63% rise in the amount of people supported overall.
Yesterday volunteer gardeners Jewels Kinnair and Luke Whitney were tending to produce including pak choi, lettuce and spring onions.
Mr Whitney said: "We've been wanting for some time to share our produce with the much wider community in Moray, in particular those in the east of the region.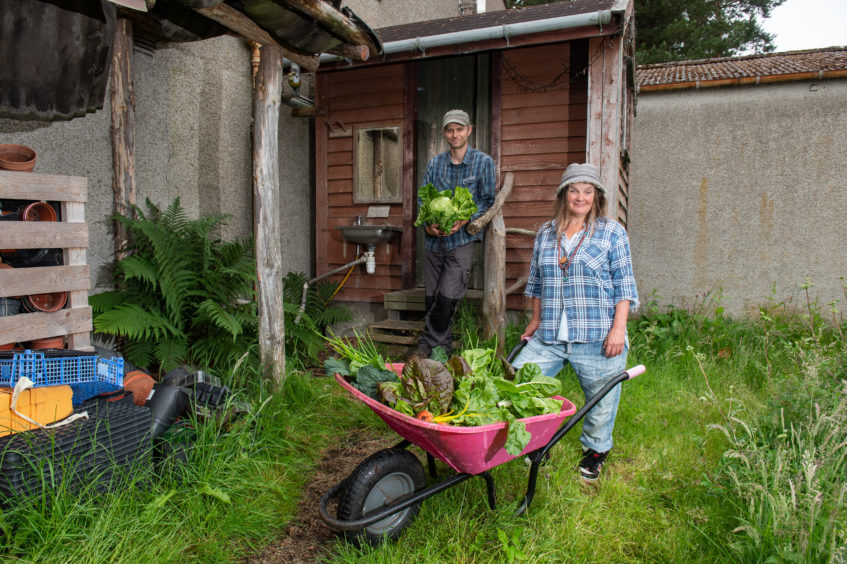 "If we can help some of the most vulnerable in our communities have healthy organic food, with minimal food miles and no plastic packaging, then we're happy."
"We're delighted that due to lockdown, and due to not having to feed our guests just now, we could do this."
Miss Kinnair added: "We are keen to continue this in some way after the lockdown lifts, as sharing the skills and resources of this wonderful garden is something close to our hearts."