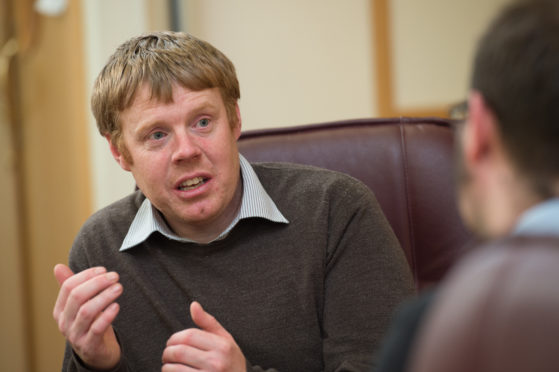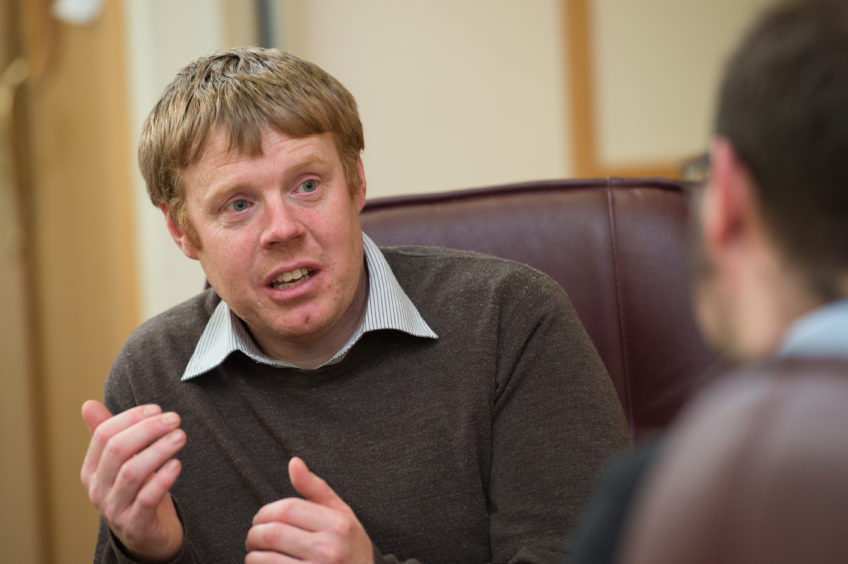 Warnings of further cuts have been made amid forecasts the coronavirus pandemic could cost Moray Council more than £5 million.
Reduced revenue from services, less rent from industrial estates and council tax relief for hard-hit households have all contributed to a worsening financial picture at the authority.
Now fresh figures have revealed that once £3.9 million of funding from the Scottish Government is used-up and some bills reduced by £800,000, the cash gap could still amount to £5.5 million by the end of the year.
The council faces significant outlay on coronavirus recovery in a variety of areas, such as education, and officials have warned traditional forms of making costs savings may not be enough.
Yesterday Tim Eagle, leader of the authority's Conservative group, called for additional support from Holyrood to help cover the costs.
The plea came following the publication of a report from the council's chief financial officer Lorraine Paisey in which she says budget cuts will need to be found if the gap remains.
The Scottish Government said it would continue to press the UK Government for more cash while continuing to work with councils.
But Mr Eagle believes Holyrood should pledge extra support now to provide certainty for staff and communities.
He said: "Local authorities provide a huge range of vital local services and coming out of lockdown it is more essential than ever for them to be fully funded so they can make local choices on strengthening the economy, protecting jobs and rebuilding services.
"It is not acceptable to be in a position where for the next few months our officers work on detailed plans to try and balance our budget and the SNP then wade-in with some cash.
"They must commit to providing the finances councils need right now so we can get on with providing the services local people truly need and want."
The estimated annual bill to Moray Council includes anticipated recovery costs in the region of £265,000 for education and £870,000 for leisure services.
The authority's emergency cabinet will meet today to discuss the figures and could move for the recommencement of its debt management processes for housing rents, council tax and commercial leases.
In her report, Mrs Paisey said a new short-term strategy to manage finances would be drafted over the next two months.
"The council's budget for 2020/21 is reliant on reserves and to that extent is overcommitted," she said.
"The short-term financial strategy should be about removing that structural overspend.
"However, resources are limited and with services concentrating on recovery and redesign a traditional trawl for savings is unlikely to be an effective approach."
A Scottish Government spokesman said: "We have taken exceptional measures in every area of government as we deal with the challenges of Covid-19 – and that is particularly clear in our support for local services.
"To date, we have committed almost £330 million of additional funding to local government for Covid-19 measures and Scotland's councils have received £405 million in advanced payments so far this financial year to assist them with their cash flow.
"By the end of July this will have risen to £455 million."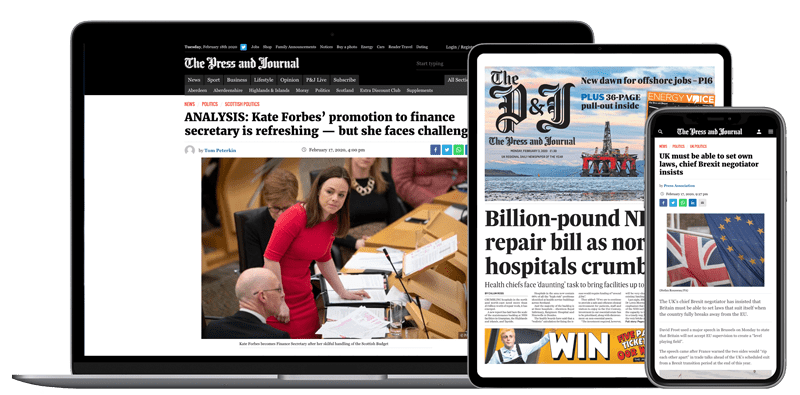 Help support quality local journalism … become a digital subscriber to The Press and Journal
For as little as £5.99 a month you can access all of our content, including Premium articles.
Subscribe