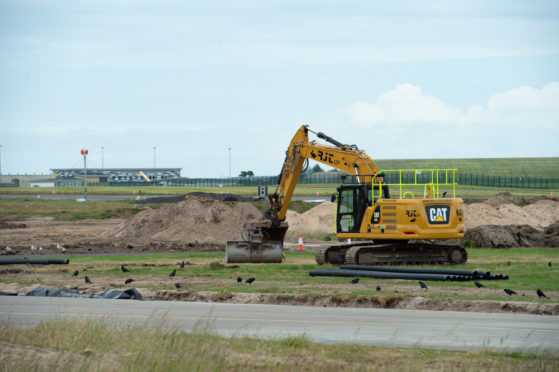 Runway works at RAF Lossiemouth have been suspended after contractors tested positive for Covid-19.
It is understood two members of Volker Fitzpatrick staff working at the Moray airbase have been found to have coronavirus.
Yesterday the company suspended work on the £75 million project to resurface the base's runways while the employees self-isolated and awaited the results of further NHS tests.
The Ministry of Defence had insisted the scheme was vital to national defence when previously asked to explain why it was continuing during lockdown.
Concerns have persisted throughout recent months about more than 100 staff travelling weekly from England and the south of Scotland to Moray for the construction work.
Work vans from as far as Hampshire, Leicester and the Midlands have been spotted in Lossiemouth by locals during recent months.
It is understood that staff have been using hotels and caravan parks in the town to stay as well as in communities spread from Fochabers to Nairn.
Last night Moray MSP Richard Lochhead described the positive tests as a "wake-up call".
He said: "It's important to note that the private tests done by the company is for antibodies, which means they have had the virus at some stage but not necessarily if they are currently infectious.
"Nevertheless, this is clearly a wake-up call for the Ministry of Defence who have had to be persuaded to take any action to address the community's concerns about contractors travelling to Lossiemouth.
"Every step needs to be taken now by the MoD to reassure the community, service families and contractors that their public health is being protected. The buck stops with them."
Lossiemouth Community Council has been pressing military bosses to limit numbers travelling from elsewhere to the town amid fears contractors could bring Covid-19 with them.
Last night chairman Mike Mulholland said the suspected positive tests had vindicated their worst fears and called for tighter controls for visiting staff.
He said: "Unfortunately this has proved our point. We've got more than 100 coming here on a weekly basis. It didn't take a genius to work out that one of them might be bringing it with them.
"Some people have told us they feel like we've been treated like some kind of experiment about how long it would take for us to get the virus.
"There have been a lot of concerns about contractors travelling up and then them going out visiting shops and takeaways together. I think this was almost asking for it."
Moray MP Douglas Ross said: "While there is understandably a lot of concern, we should not speculate until we have the formal test results.
"All the guidance from Public Health Scotland has been followed and I will continue to discuss this with MoD ministers, the base and Volker Fitzpatrick."
The MoD has argued that it is essential the runways are upgraded for the new fleet of P-8A Poseidon spy planes.
It is understood that Volker Fitzpatrick has been testing 20% of its RAF Lossiemouth workers daily for Covid-19 in recent weeks, which results in all staff being assessed at least once a week.
Yesterday work by contractors Robertson to build a home for the new P-8 Poseidon fleet appeared to be continuing alongside routine air force operations.
Group Captain Chris Layden, station commander of RAF Lossiemouth, said: "The workers concerned have immediately been isolated and are undergoing further testing, in accordance with NHS Scotland recommendations.
"They were displaying no symptoms but were identified through testing which Volker Fitzpatrick has been voluntarily conducting with the consent of their workforce.
"RAF Lossiemouth is continuing to deliver its vital work in the interests of national security, but we are stringently observing the necessary protocols, to protect both the military community and our wider Moray family. I am also assured that our partners Volker Fitzpatrick are doing the same."
Volker Fitzpatrick was contacted to comment.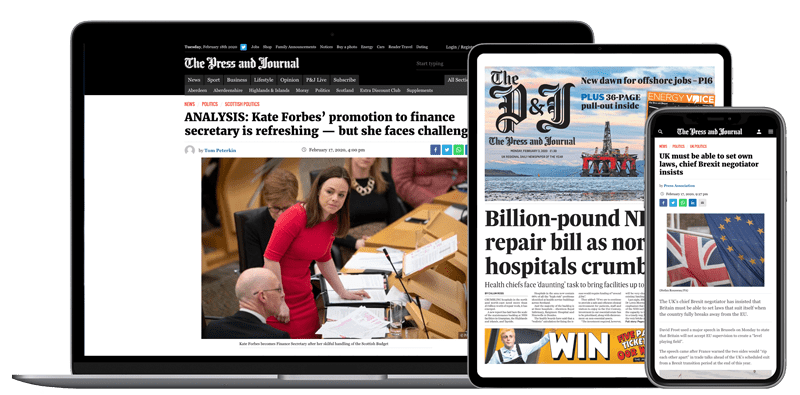 Help support quality local journalism … become a digital subscriber to The Press and Journal
For as little as £5.99 a month you can access all of our content, including Premium articles.
Subscribe