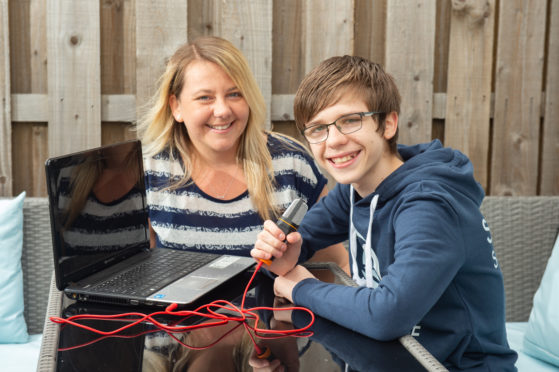 When Moray schoolboy Dominic Barstow started his own podcast as a lockdown hobby he never expected he would snare one of the country's most famous quizzers as a guest.
The 13-year-old was diagnosed with autism four years ago, and his digital broadcasts entitled The World According To The Autistic Kid discuss his experiences with the condition – and try to undo some stereotypes.
Anne Hegerty, who has become an ambassador for those with autism after rising to fame with her titanic trivia knowledge on ITV's The Chase, recently agreed to appear on Dominic's show after she was contacted by a Moray charity.
Last night, the youngster revealed how he even managed to tease something of a scoop from the famed brainbox when she revealed what her IQ is.
The Elgin Academy pupil and his mum, Ashley, have since been researching the subject and believe she has never publicly declared it before.
Dom explained how his modest intentions for the podcast began to grow as the hobby became a passion during lockdown.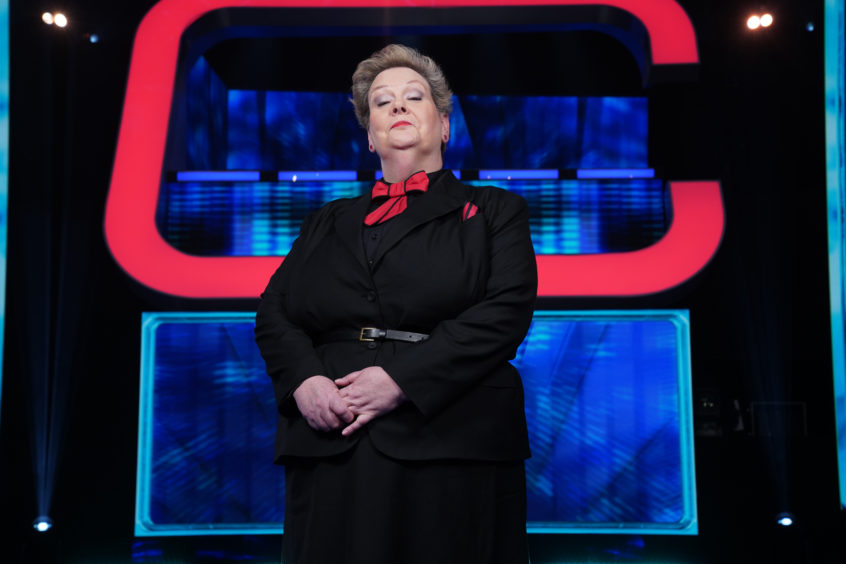 He said: "I just like talking to people, and a podcast seemed like a good way to talk to different people.
"It is about autism, and has interviews with autistic people, and it's now got listeners from across the UK and in the USA.
"Sometimes it annoys me when people have the wrong idea of what autism is like.
"There can't be one stereotype and that's what the podcast is about."
Dominic is an ambassador for the Moray-based Friendly Access charity, which was the catalyst for introducing autism-friendly and relaxed performances to UK theatres in 2012.
Founder Glyn Morris said he was "blown away" by Dominic's podcast and helped pull some strings to get Ms Hegerty on the show.
The schoolboy added: "We spoke about autism but I also asked questions about The Chase. I am 99% sure I am the first person to get her IQ out in public.
"I had been thinking of doing a podcast before but lockdown meant I had the time to do it, and now I spend a lot of time on it.
"I am hoping to enter the British Podcast Awards next year and win the prize for best newcomer."
Dominic's mum admitted she never took his new hobby all that seriously at first.
But Mrs Barstow added: "Now it has gone from one thing to another and Dominic is absolutely loving it.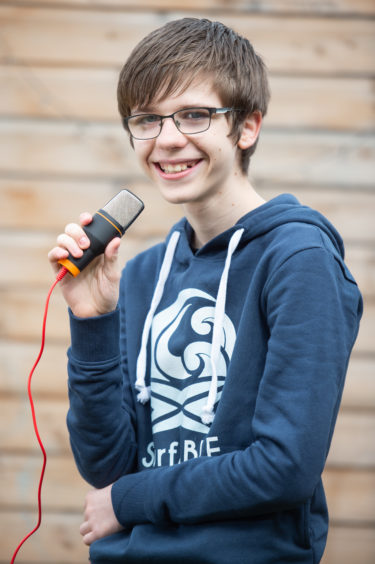 "But he won't tell me anything about the interview with Anne. He says I will have to listen to it."
The podcast is available to listen to on Spotify, or click here.
The interview with Ms Hegerty will be online from 10am today.