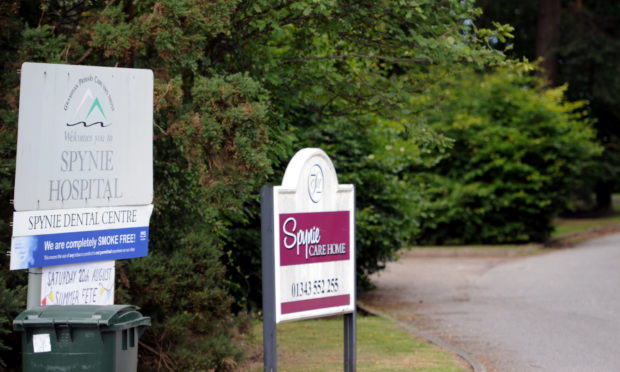 Plans to build affordable homes on the site of a former Moray hospital have taken a major step forward.
Last year, the council commissioned a design team led by Collective Architecture to develop proposals for a new housing development on the grounds of Spynie Hospital in Elgin.
The Duffus Road building, which was built in 1933, has been demolished and site clearance works are now complete.
Now Moray Council has submitted plans to transform the site into 62 affordable homes.
It is hoped that the development can help with the 3,500-strong council housing waiting list.
Freshly lodged planning documents say the development will have a "unique and contemporary design that relates well to Elgin and traditional building types".
Papers state that as many existing mature trees and woodland as possible will be preserved to "provide a strong landscape backdrop" for the estate.
NHS Grampian closed wards at Spynie in 2006 with patients being transferred to the nearby Dr Gray's Hospital.
After the hospital's closure it was used as offices for about 10 years.
Over the years, the decaying building has been a target for vandals with windows repeatedly being smashed.
The 130 employees moved out in late 2016 after the conditions at the derelict hospital were described as "awful and appalling".
However the land has been hailed as "desirable" opportunity to open up a range of opportunities for the town.
At the start of March, the local authority staged a drop-in session on plans for the future of the spot, where residents were asked to weigh in with their opinions.
The public can comment on the plans and lodge objections or letters of support.
All the details can be viewed on the council's website.