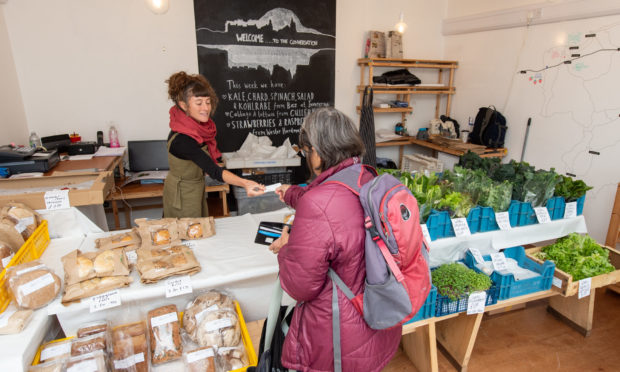 A fruit, vegetable and bread trader opened in a Moray town centre to start conversations about the future of shopping in the area will remain open for the rest of the summer.
The Bakehouse originally only moved from Findhorn to Forres for just three weeks as part of an initiative to look at the future of the High Street.
Findhorn Bay Arts has been running a project with artists involved in examining how creativity can help encourage more people into the centre with the display of street art.
The arts charity has long-term aims to highlight the importance of the High Street to communities across the country by encouraging new ideas about how the spaces can be used.
Now the traders and the creative group have confirmed that pop-up produce shop will remain open for the rest of the summer after proving popular with shoppers. It is hoped it will help with the recovery of the town centre after the coronavirus shutdown.
David Hoyle, owner of The Bakehouse Cafe, said: "We closed as a cafe in Findhorn at the start of lockdown and reopened the following day as a market in the village.
"Many of our customers are in Forres so, in these challenging times, it felt right to come a little bit closer to our customers."
Kreseanna Aigner, creative director of Findhorn Bay Arts, said: "This new partnership aligns with the aims of both of us to promote local businesses, supporting the communities we work in and contributing to creative regeneration in the heart of Forres High Street.
"Some of the total turnover will go directly towards our charitable aims."
The Bakehouse has been open Thursdays and Fridays on Forres High Street, with Wednesdays now added to the schedule, and has been selling produce grown in Moray with bread prepared every day.
It is hoped that the initiative will highlight local growers to shoppers to help support the economy.
So far the project has highlighted 10 producers from the area as well as supported the employment of two people.
Other businesses in Forres town centre have noticed an upturn in trade since the opening of The Bakehouse.
Kevin Riddoch, owner of The Bike Bothy, said: "We definitely sold more coffee and had people coming into our shop to browse bikes on the days the pop-up opened.
"It brings life into the town and is good for business."
Carrie Custodio, owner of Cafe 1496, said: "The pop-up shop and the street art combined have brought people into the town and it was lively. People were cheerful and as a result we sold more on these days too."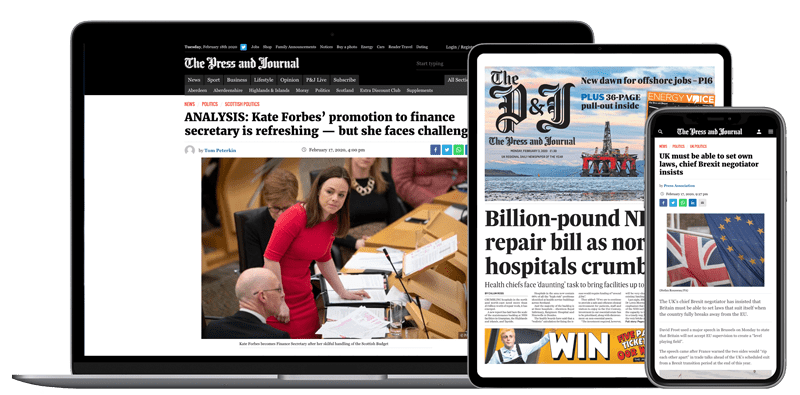 Help support quality local journalism … become a digital subscriber to The Press and Journal
For as little as £5.99 a month you can access all of our content, including Premium articles.
Subscribe