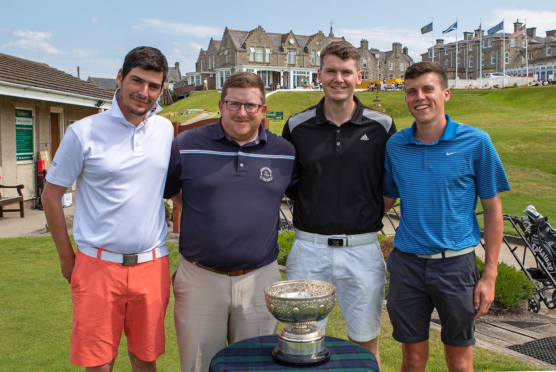 Two friends are prepared to brave the elements to complete 100 holes of golf within 24 hours to raise money for the NHS.
Aaron Stewart and Scott Lorimer will take on the challenge regardless of the weather conditions on Monday, July 20 at the Moray Golf Club, Lossiemouth.
The pair said it was a "no brainer" to hold the fundraiser to give back to those on the frontline who have been working tirelessly in the pandemic response.
Mr Stewart added: " We have been counting down the days until we got back onto the golf course and it is great to be able to play with your friends.
"So we thought let's go and challenge ourselves to something we can do to help give back during these difficult times.
"It was a no brainer  and we will use Moray Golf Club as they have given us the backing.
"Rain, wind or shine we will be there and we all know a Scottish summer isn't really a summer."
The friends have set their sights on raising £1,000 in the fundraiser.
Mr Stewart added: "We have mixed emotions going into the charity event.
"However we are really excited and thankful for the support from everyone with the event having only been launched just launched.
"There is no guarantee of great golf as we haven't played for a while."
Visit www.justgiving.com/fundraising/asslgolf to donate.