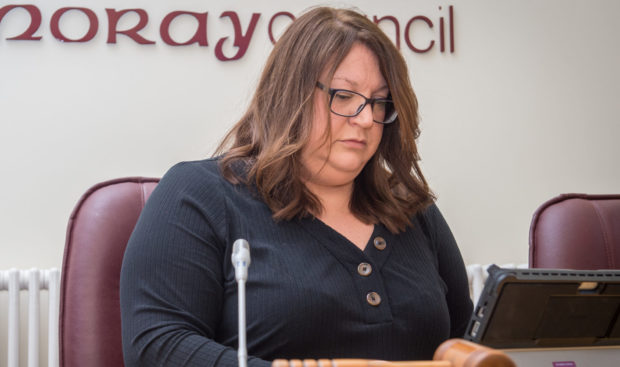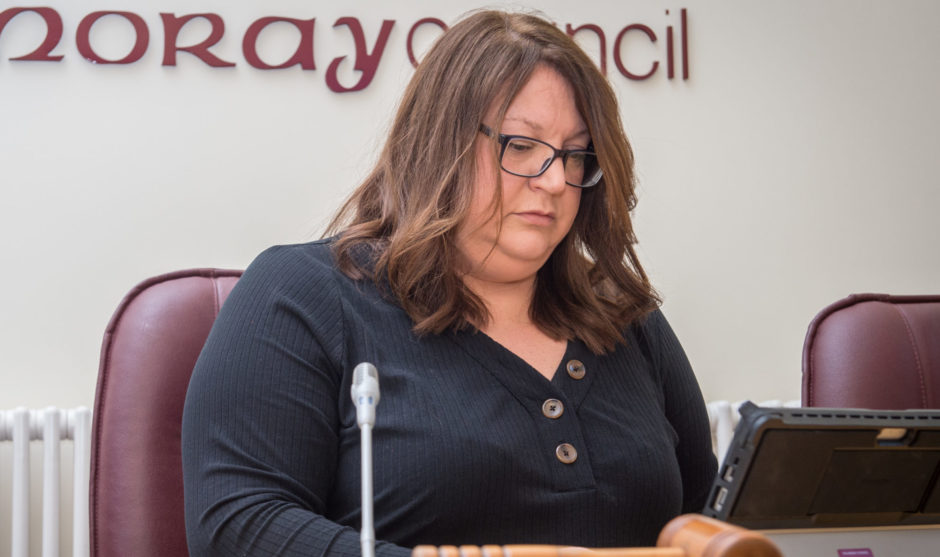 Moray Council's convener is to be the subject to a Standards Commission hearing after failing to disclose a potential conflict of interests.
Shona Morrison was chairwoman of a meeting of the authority's full council in October last year when councillors were due to discuss a response to an NHS Grampian consultation about Dr Gray's Hospital.
However, her register of interests at the time failed to disclose she was a member of the health board and she did not raise it at the start of the meeting.
Mrs Morrison eventually stepped down from the chair for that specific item, after being challenged by Elgin City North councillor Frank Brown. She abstained from the resulting vote.
The Standards Commission for Scotland has, however, now scheduled an October hearing to determine whether the convener breached public office rules.
Mr Brown said: "I believe there is a case to answer, which is why I referred it.
"Failure to abide by the standards the public can expect councillors to follow challenges the very integrity the public have a right to expect from public servants and elected members in particular."
Mrs Morrison said: "This was an oversight on my part, as I have spoken of my role as a board member of NHS Grampian in public forums on many occasions.
"That oversight has been corrected, however I fully accept that I should have declared it. I also fully accept that the Standards Commissioner has to investigate. I am co-operating fully with that process."