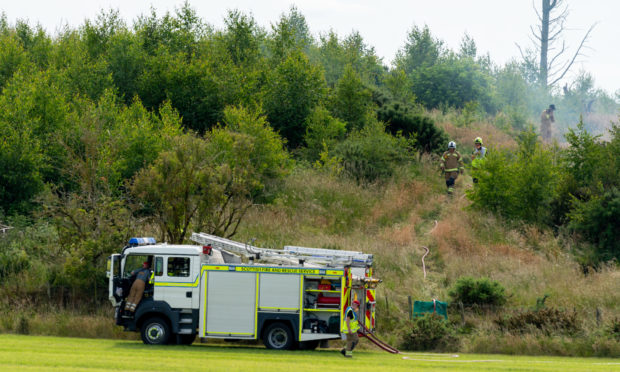 Fire crews in Moray were called to tackle a grass fire that had spread to trees.
Emergency services were dispatched to the woodland at Coltfield, north of Alves, after receiving reports of the developing incident shortly before 2pm.
Four fire engines and a water carrier were dispatched to the scene with the blaze reported as under control within about two hours.
The area near the coastline between Lossiemouth and Burghead has been badly hit by wildfires in recent years with crews regularly called out during the summer months.
The call-out came just days after crews were called to a separate wildfire in Culbin Forest near Forres, which crews spent about three hours battling on Friday evening.
Warnings were issued by the fire service earlier this year about the potential for grassland blazes due to dry conditions.
The risk of emergency incidents on the coastline has led to firebreaks being created in large areas of gorse in order to stop flames from spreading out of control.
It is understood that members of the public reported the incident yesterday after spotting smoke from the rural location.
A fire service spokesman said that crews remained at the scene after the flames were extinguished to avoid the possibility of it reigniting.
He said: "We were alerted at 1.52pm to a fire near Alves. Four fire appliances from Elgin, Forres, Lossiemouth and Rothes as well as a water carrier from Buckie attended.
"It was a grass fire that had spread to some small trees. It was out by 4pm. Crews remained at the scene at that point and were dampening down."