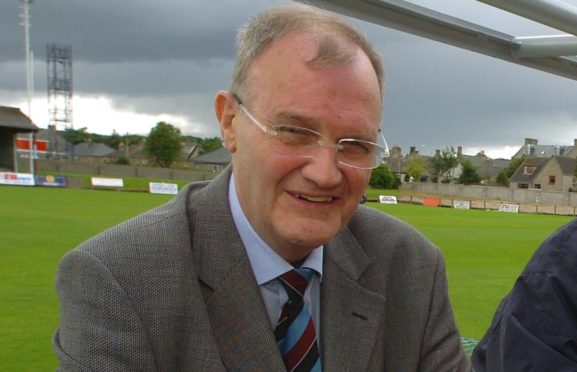 Alex Rutherford first joined the management committee of Keith FC in 1958 and remained honorary president of the Highland League club until his death aged 80.
His tenure in the Kynoch Park boardroom helped guide the club to its first Highland League title in 1962 before securing three-in-a-row from 1979 to 1981, and a further win in 1985.
He signed off as secretary with another title in 2000, before their last win to date in 2007.
During his association with the Maroons, the team won a further 10 League Cups, four Qualifying Cups, six Aberdeenshire Cups and five Aberdeenshire Shields.
Mr Rutherford's business acumen led to Keith FC becoming the first team in Scotland to wear sponsored shirts in 1977 before encouraging the committee to employ a full-time commercial manager the following year to help drive the success on the field.
He was also the long-term organiser of the club's annual Burns' suppers for many years and devised the team's KFC intertwined motif.
Mr Rutherford's death ended an incredible 94-year family association with the club, which began when his late father, also Alex Rutherford, made his debut playing for the Maroons as a 15-year-old in 1926 before becoming club president himself in the 1950s.
His late mother Ina also performed half-time tea duties in the boardroom for many years.
Away from football, Mr Rutherford worked in the whisky industry for Chivas Brothers and most recently volunteered for the Royal Voluntary Service at Dr Gray's Hospital in Elgin as an on-ward coordinator.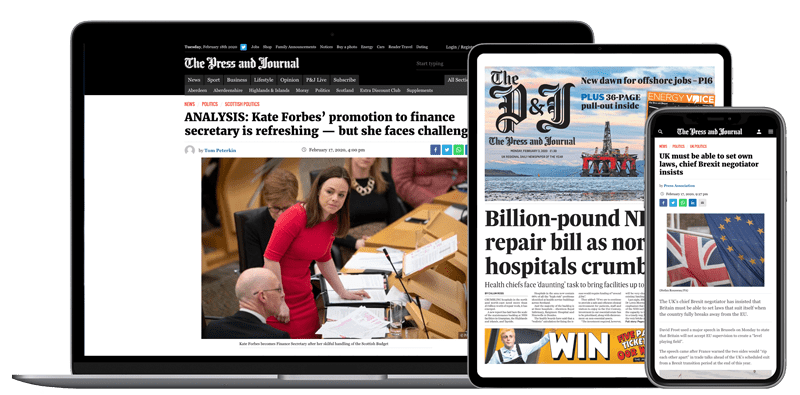 Help support quality local journalism … become a digital subscriber to The Press and Journal
For as little as £5.99 a month you can access all of our content, including Premium articles.
Subscribe