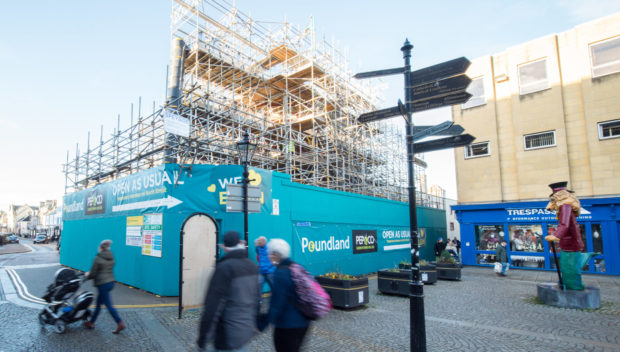 Plans to restore a dangerous building in a Moray town centre that has been shrouded in scaffolding for more than two years have been described as a "major milestone".
The Poundland store in Elgin was sealed off in May 2018 after water seeping through the roof over decades brought it to the brink of collapse.
Scaffolding continues to surround the B-listed structure on the High Street due to concerns that part of it may still fall down.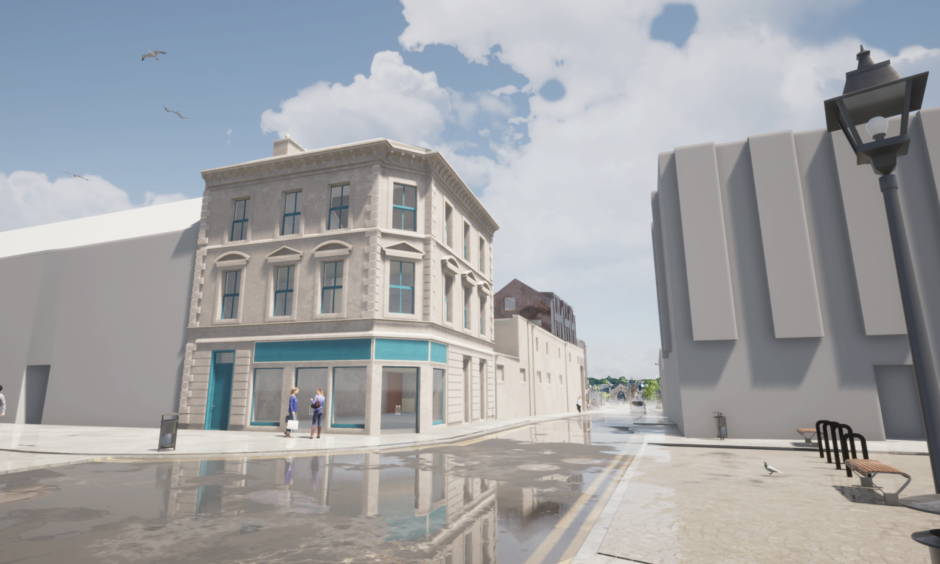 Poundland bought the building last year to fund the repairs itself, making it the first unit the national chain owned outright in its 30-year history – a decision it said was a "vote of confidence" in Elgin's town centre.
Now the firm has submitted plans to demolish large parts of the corner building while rebuilding it with four flats on the upper two storeys.
The plans also include an extension stretching down North Street that will include two ground floor shops with another 17 flats on the upper floors.
Documents submitted to planners explain the building, which was built in 1856 as a house and bank, has likely been affected by "inherent flaws" with the Victorian design.
However, they say that the faults have been exacerbated by a prolonged period of "inappropriate repairs", "lack of maintenance" and alterations, which predominantly date from the 70-year tenure of Woolworth's.
Agents LDN Architects warn it is "critical" that design flaws to the gutter are fixed to avoid future problems.
It is expected that Poundland will continue to trade from the building in some form for the duration of the works.
Ben Wall, the retailer's head of portfolio management, said: "We're delighted to have worked closely with Moray Council, firstly to acquire the freehold of our store in Elgin and now to get to the planning submission.
"It's a major milestone in our efforts to address the structural issues in such an important building to the town and also provide homes that support central Elgin as a place to live, as well as shop and work.
Moray Council leader Graham Leadbitter said: "It is good to see progress on this iconic building, and the positive engagement from the business to get to this point.
"The council's officials will set out the timescale to get this application before the planning and regulatory services committee so that it may be decided upon as part of the formal process."