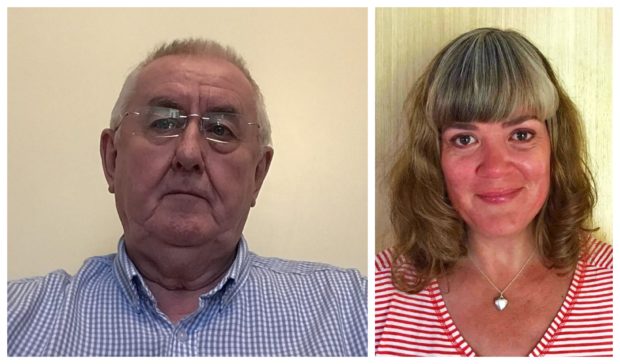 A staycation and a new bike are on the cards for the winners of our Postcode Jackpot competition.
Mother-of-five Claire Nicholson, from Lerwick, and retired RAF technician George O'Connor, from Buckie, each collected £200 through the contest.
Mrs Nicholson, 42, a social care worker whose husband Arthur is a well-known musician in Shetland, will use her windfall for a trip to the mainland to visit their 22-year-old twin daughters in Fife.
"It's lovely to win. Everyone has had to endure lockdown and I'll probably use the money to get a trip away," said Mrs Nicholson.
She also has two sons, Shaun, 25, and Owen, 20, as well as 22-month old daughter Rose.
She added: "Over the last few months I've been missing social activities. It's looking a bit better now and hopefully we can get away soon. It's always exciting taking the wee one away."
Mr O'Connor and his wife Suzanne have a son Michael, 37, and daughter Valerie, 42 who have special needs.
It is Valerie, who was working for a graphic design company until lockdown, who will benefit from the competition win.
Mr O'Connor, 70, said: "I'm very pleased but surprised to win. I intend to give the money to Valerie, she mentioned she would like a bike so it will go towards that."
Each day this week we will publish a list of postcodes. If yours is on the list email pjcompetitions@ajl.co.uk leaving your name, address, postcode, telephone number and date of birth. Or enter at www.pressandjournal.co.uk/postcode-jackpot.