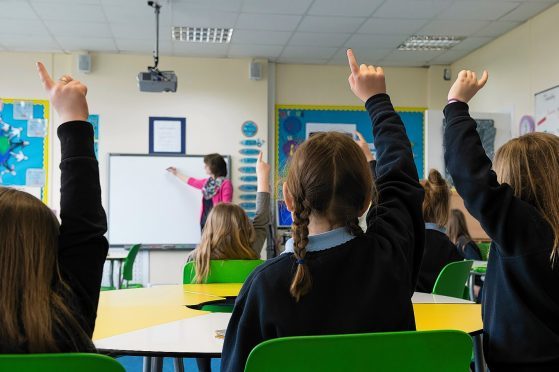 Inspectors have praised a Moray primary school for having pupils who are "leaders of their own learning".
Alves Primary School was graded by Education Scotland as "very good" across all areas after being visited by assessors in March.
Officials found children were encouraged to take the lead on their on projects within class while staff were empowered to lead curriculum developmets.
Inspector Susan Smith said the school's slogan "Alves is Ace (ambition, confidence and empathy)" inspired pupils and staff to achieve their best.
In a report, she added: "Learner participation is a strong feature of Alves Primary. All children are members of one of the school's 'business groups' which link to key areas of school improvement.
"For example, the UNA group (United Nations of Alves) focus on children's rights and is currently working towards gold accreditation as part of a national scheme.
"Staff support these groups and act as facilitators allowing children to take the lead. These groups have a clear structure and remit, and children devise action plans accordingly. They develop a range of skills through their participation in these groups."
Children were found to develop a good understanding of food and nutrition with staff promoting health and fitness within school.
Inspectors encouraged staff to maintain their "high standards" and to continue to involve all parents in the school's improvement planning process.