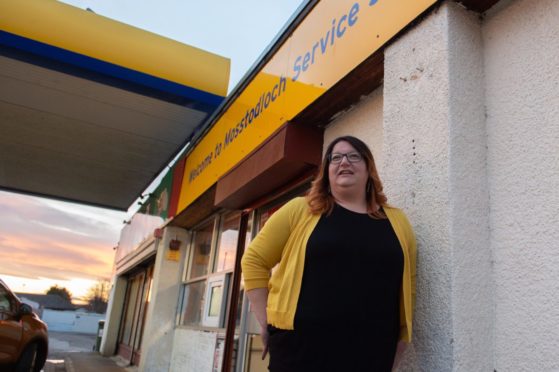 Next week will mark the return of a Post Office branch in a Moray village after a "temporary" closure lasting more than 10 years.
The previous store in Mosstodloch shut in 2009 following the retirement of sub-postmistress Jennifer Reid.
Now, a decade on, the service station in the village will host the post office 7 days a week and open from 7am until 9pm.
Services will be offered from a low-screened, open-plan, serving point alongside the retail counter of the service station.
The planned relocation in March was delayed due to the pandemic.
Earlier this year, when it was announced that a post office was set to return, Fochabers Lhanbryde councillor Shona Morrison welcomed the news.
Mrs Morrison said: "You started to wonder whether it would ever come back.
"It's great for the residents, it's a thriving little area.
"There are a few new housing developments in Mosstodloch, which I'm sure has played a part in this decision."
Post Office change manager, David Duff added: "We are delighted to be restoring Post Office service to Mosstodloch.
"We are making it easier for customers to get their cash, send and collect their mail and do their banking because we know how important these services are to local residents.
"We are confident that this vibrant new-style Post Office at the heart of the local community will meet customer needs."