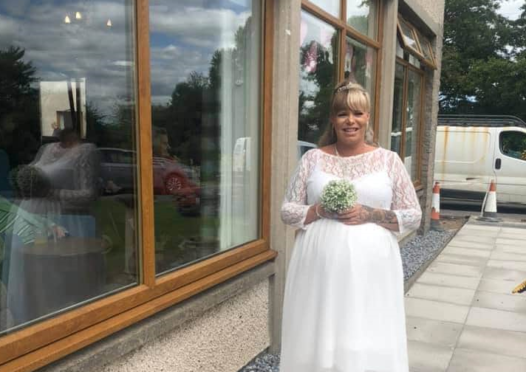 Residents at the Glenisla Care Home in Keith played their part in an extended wedding celebration.
Moray carer Amanda Leil, who is currently on maternity leave, visited the care home in her wedding dress as part of her big day.
She hadn't seen the residents and many of her colleagues since lockdown began in March and decided to surprise them.
They watched from inside as Amanda modelled her wedding dress and she and new husband, Chris, raised a toast.
Mrs Leil said: "I hadn't seen my residents since lockdown, due to being pregnant and asthmatic, and I missed them and my work colleagues.
"I thought it would cheer the residents up and with the help of my good friend and colleague Kaye Forsyth, who let shift leader Rhona Bowie know I was going to drop by, the staff arranged for the residents to sit facing the window after lunch.
"They didn't know what to expect and it was a complete surprise.
"There were a lot of happy faces when they saw me and some of them had a wee cry."
While Glenisla manager Brenda Harper congratulated the couple on getting married.
She added: "We were informed by the shift leader that there was a surprise organised for the residents and staff.
"We were all waiting in anticipation and we were hugely surprised and delighted when the bride arrived in her beautiful wedding dress.
"It made the residents' day.
"Everyone at Glenisla would like to send huge congratulations to the happy couple and wish them all the very best for the future."
She is due to return to Glenisla Care Home next year and plans to continue studying for her SVQ 3 qualifications.
Amanda and Chris were married at Lady Hill in Elgin and are planning a staycation honeymoon at Loch Ness.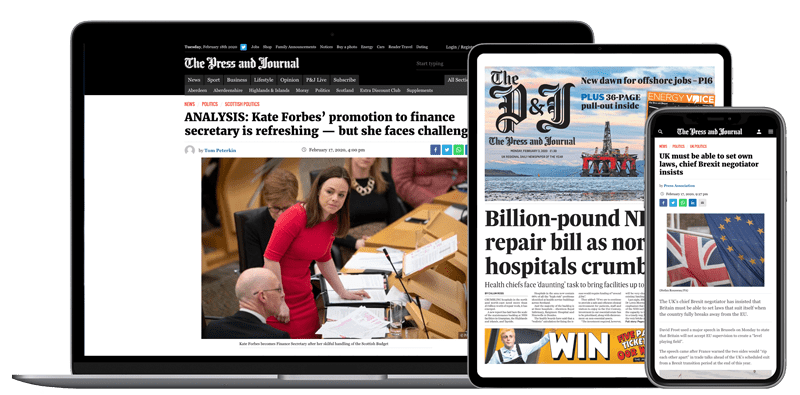 Help support quality local journalism … become a digital subscriber to The Press and Journal
For as little as £5.99 a month you can access all of our content, including Premium articles.
Subscribe