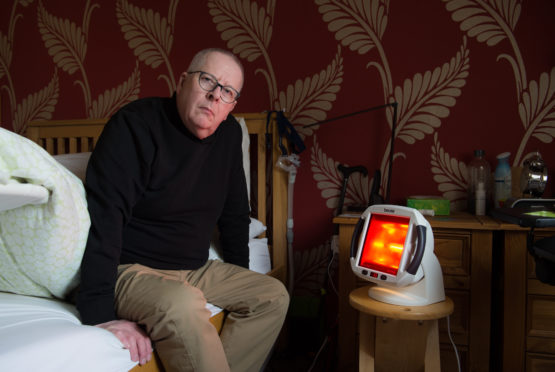 Chronic pain campaigners in Moray have branded the decision not to remove the charge for maintenance of disabled facilities as "callous".
The wash and dry equipment is installed in the homes of people with specific physical disabilities to ensure they can continue to have a quality of life while living independently at home without the need for care.
Some have had the toilets for more than a decade without service charges but last month, Health and Social Care Moray said users would now have to pay £108.16 a year for the maintenance.
Concerns were raised about impact of that charge on the most vulnerable.
The organisation, which is a Moray Council and NHS Grampian partnership, will not  reconsider the decision, which they say was needed to help ensure services were more sustainable amid budget pressures.
Chris Bridgeford, chairman of chronic pain group Affa Sair, who also has one of the toilets said: "It is a callous statement.
"Their own minutes said that any charges should be subject for assessment of social and economic impact, which they haven't done.
"I am sure people will agree this charge is not an insignificant amount of money for something that was not budgeted for at the start of this year and I wonder if there are any subsidies or financial support available if I am unable to pay it."
In November 2018, a report said the recommended charges would be subject to assessment for socio-economic impact by the council in line with the Fairer Scotland Duty.
Moray MP Douglas Ross has previously urged the scrapping of the charge, which he said was causing "considerable anxiety".
A spokeswoman for Health and Social Care Moray insisted that all charging decisions were in line with the Fairer Scotland Duty.