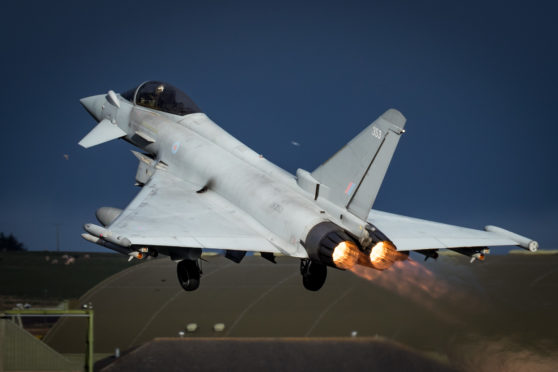 RAF Lossiemouth's Quick Reaction Alert service which defends UK airspace from intruders is set to move to Leuchars Station in Fife temporarily.
Essential Typhoon training will be taking place at Kinloss Barracks from Monday, August 10.
These changes are due to critical resurfacing works on the runways at RAF Lossiemouth, which will enable the RAF's brand-new fleet of submarine hunting aircraft to operate from the Moray base later this year.
The £75 million runway resurfacing works are being undertaken by VolkerFitzpatrick and began late last year.
This next phase sees the intersection of the two runways stripped, strengthened, and resurfaced – which cannot occur while Quick Reaction Alert and Typhoon training are based there.
To enable the swift return of QRA and Typhoon training to RAF Lossiemouth, construction work will be a 24 hour operation from Monday, August 17.
This is a complex project involving a specialist workforce, but factors such as the weather will have an impact on how long this enhanced working pattern will run for.
As soon as the intersection of runways has been resurfaced, the airfield at RAF Lossiemouth will reopen.
These upgrades will enable the base to handle larger aircraft including the RAF's brand-new submarine hunter, the Poseidon MRA Mk. 1.
Two of these aircraft are currently based at Kinloss Barracks but will be moving to their permanent home at RAF Lossiemouth later this year.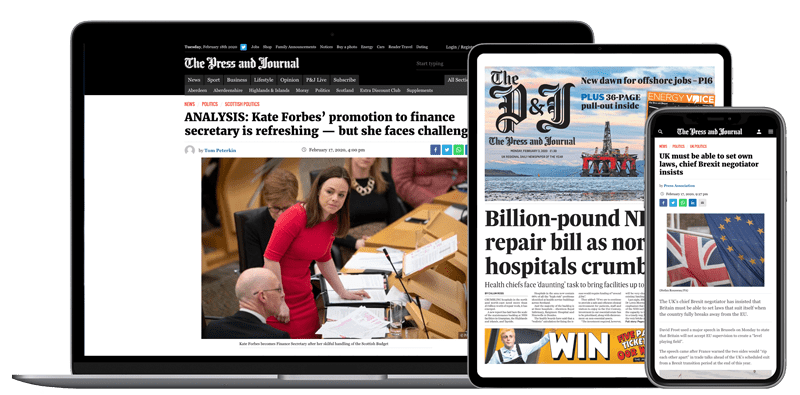 Help support quality local journalism … become a digital subscriber to The Press and Journal
For as little as £5.99 a month you can access all of our content, including Premium articles.
Subscribe