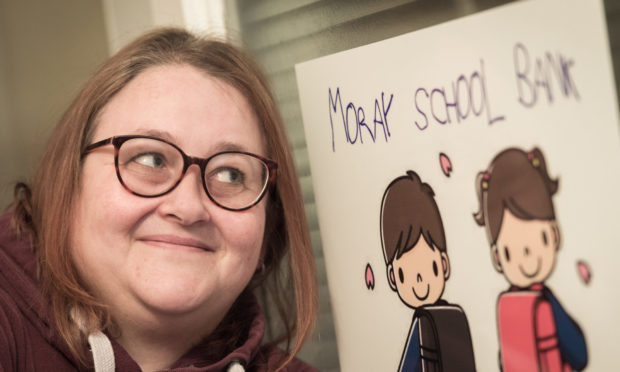 A Moray charity that provides school uniforms for needy families has been given a £10,000 funding boost to kit out hundreds of children.
Moray School Bank has been awarded £10,000 from the National Lottery Community Fund, which means children who need it most will have a school uniform in time for the start of term.
Already the funding has allowed the organisation to purchase 350 school uniforms which are being distributed to families in need.
When the children outgrow them, the uniforms will be put back into the bank or recycled so that others can get use out of them.
Development manager, Debi Weir, said she was "delighted" at receiving the major cash injection.
She said: "It means that we will be able to support the increase in demand for support due to the Covid-19 pandemic.
"We have been able to increase staff hours to cope, which has been a huge help as we are seeing a huge rise in referrals."
Over the next six months, the National Lottery Community Fund will focus its funding  in Scotland on projects supporting organisations and communities to respond to the challenge of Covid-19.
The organisation's Scotland director, Neil Ritch, congratulated Moray School Bank on the award.
Mr Ritch said: "In these uncertain times our priority is to ensure that National Lottery money continues to flow to charities, voluntary sector organisations and grassroots groups.
"I would like to congratulate Moray School Bank on their award, theirs is an important project which showcases the vital work that's being done right at this minute in communities across the country."