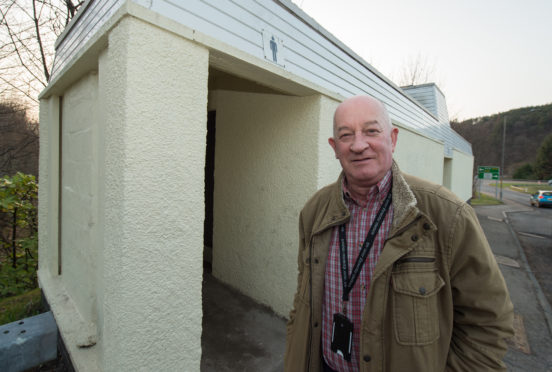 Under-threat public toilets in Moray have been given a reprieve amid concerns about littering and the effect on tourism in rural areas.
The council was due to shut 14 conveniences permanently next month in communities across the area, including some on the popular Speyside Way walking trail.
However, concerns have been raised during the coronavirus pandemic about rubbish and human waste being left at locations while the loos have been temporarily closed.
Eight blocks were reopened by Moray Council last month and yesterday the local authority agreed to reopen the remaining six – while also agreeing to fund them through 2021.
The loos at council-run harbours had been the only five due to remain open next year.
Speyside Glenlivet councillor Derek Ross reported that "reputational damage" was being caused to the region by sites being left strewn with rubbish – citing the Cragganmore campsite in Ballindalloch as being of particular concern.
He said: "It's always been my view that closing facilities on a long-distance footpath like the Speyside Way is folly, particularly when they still appear on tourist maps.
"I would also argue that we are spending more money in some locations clearing up areas than we are saving by closing them."
Council leader Graham Leadbitter explained work was continuing with Visit Moray Speyside to explore ways of generating money from public toilets.
Meanwhile, councillors also agreed to authorise an extra £15,000 to support teams empty litter bins in town centre and coastal hot spots.
Mr Leadbitter added: "It's no surprise there is more volume in the litter bins and from households as people are not eating out as much and cafes are having to use disposable items.
"Our lorries can only take a certain weight though before they need to be emptied, which is happening more frequently. A number of areas are experiencing difficulties with rounds and missed collections, which has contributed to bins overflowing."