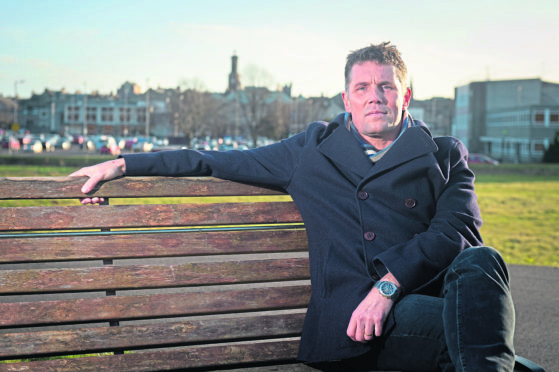 Campaigners fighting to build a new sports complex in Moray believe the project is still on track to meet critical deadlines after securing planning permission.
The Elgin Sports Community Trust has drawn up plans for three pitches at Lesser Borough Briggs, near the town's football ground.
However, the project is dependent on being ready for contractor Volker Fitzpatrick, who has offered to build the facility for free, to begin work while they remain in the area working on resurfacing RAF Lossiemouth's runways until early next year.
This week the group cleared another hurdle by securing planning permission for the pitches with court approval for the 99-year lease of common good ground, which has already been supported by Moray Council, the only barrier remaining.
Yesterday trust chairman Dave Allen explained the project remained on track to be ready in time to secure the help from Volker Fitzpatrick.
He said: "We're ready to start as soon as we get the court clearance. Now that they have been up and running a while we hope they will be able to start processing applications like ours soon – I think we're in a pretty good place.
"A tremendous amount of work has gone in from our other partners Mott McDonald to get this far."
The proposed facility will include a large artificial pitch with two smaller ones next to it.
Teams who have already expressed an interest in booking time on the surfaces include Elgin City FC, Lossiemouth FC and Moray Rugby Club amid concerns about a shortage of similar facilities in the area.
Moray Council's emergency cabinet unanimously approved planning permission at a meeting this week.
Buckie councillor Tim Eagle raised concerns about rubber from the pitches ending up in the River Lossie.
An extra condition was added to the plans to ensure that the area surrounding the pitches is kept clear of rubber in addition to protective boards surrounding the playing surfaces that were already included in the proposals.