Services were held across the UK to commemorate the 75th anniversary of VJ Day, which brought an end to the Second World War.
It is estimated that 71,000 British and Commonwealth soldiers died during the conflict with Japan, which was brought to an end just days after nuclear bombs were dropped over Hiroshima and Nagasaki.
More than 2.5million Japanese military personnel and civilians are believed to have died during the war.
On Saturday remembrance events were held across the north and north-east with veterans being joined by civic leaders and armed forces representatives at memorials.
However, low cloud forced a scheduled flypast of the Red Arrows in Edinburgh, London and Cardiff to be cancelled with the display only going ahead in Belfast.
The remarkable story of how the Forgotten Army on VJ Day included Donald Duck
In Edinburgh, The Royal Scots held a wreath-laying ceremony at Laurieston Castle to remember 496 of their servicemen who died in prisoner of war camps.
Prince Charles, who led tributes at a service at the National Memorial Arboretum in Staffordshire, said: "We remember and give thanks for the extraordinary bravery, resourcefulness and tenacity demonstrated by those who fought in the Asia Pacific theatre of the Second World War.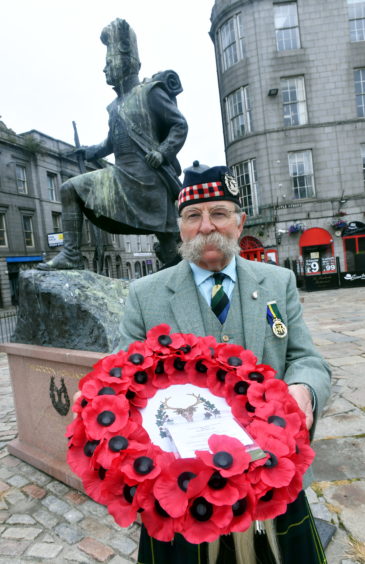 "Together they comprised a force whose courage was as remarkable as its diversity."